Partner with Our Talented PM Pros
Vincent Joe Ragusa
Broker / Senior Property Manager
Vincent (Joe) Ragusa has been in the mortgage, real estate and property management field for over 15 years. His hardworking and stress-free mentality are integral to his success in the field of property management. Joe is a leader, people person and is excellent at making first and last impressions. Joe keeps us up to date on the rental market trends and laws so he can best protect the owners asset.
Jamison Sessions
Director of Business Development / Short Term Rental Property Manager
Jamison was born and raised in Clark County. After high school, he attended Washington State University and was recruited by a large software company located in Chicago where he developed a strong technology skill set in an ever-changing arena. While in Chicago, Jamison also launched a multi-faceted eCommerce business, selling private label products online which propelled his technology experience further. Six years after making the big move, he decided to apply his experience toward the real estate industry and move back closer to family in WA. He since has applied his knowledge to help Utmost Property Management.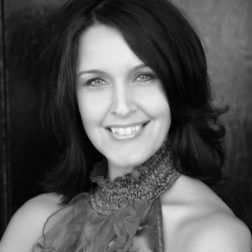 Shelley Roll-Ragusa
Senior Property Manager
Shelley has a history of success in property management, her approach to business is both caring and proactive. Her fiery, determined mindset has led her to flourish in the field property management. Shelley has worked for large, luxury complexes, managing up to 900 units at a time. Shelley knows Vancouver's rental market and has worked as a property manager for 20 years! Shelley handles the details and is our behind the scenes, administrative manager. She maintains primary contact with the residents and owners, building great relationships and creating positive experiences.
Ashley Sessions
Leasing Manager
Ashley was born in Warren MI. just outside of Detroit.  She also spent the last six years in Chicago working in the hospitality industry. Ashley recently joined us and hit the ground running, she brings to the team 9 years in the customer servince business. Her wit and charm work well as she manages the sales and move in experience for our valued tenants.
Share Your Property Needs with Us
Start the conversation with our team
Learn how our flexible solutions can help you meet your investment goals: (360) 614-3016