Salmon Creek Property Management
Salmon Creek is a small enclave of around 20,000 people, located in Clark County, Washington. This quaint community sits approximately six miles north of Vancouver and just a stone's throw further from Portland, Oregon. This has made the area a popular destination for working professionals and families searching for affordable housing outside of the urban centers. The WSU Vancouver campus also sits in the vicinity, giving Salmon Creek a large student population.
Living in Salmon Creek
Residents of Salmon Creek truly have the best of both worlds. This quiet suburb is made up of charming neighborhoods, with strong local schools, plentiful parks and recreational spaces, and an abundance of local merchants and retailers. Of course, with some of the most vibrant cities in the Pacific Northwest just a short drive away, Salmon Creek residents can also take advantage of the world-class eateries, cultural hotspots, and entertainment venues in the region.
In recent years, Salmon Creek has seen its population base grow steadily, reflecting greater trends across Vancouver and Portland. With experts projecting further growth in the decades to come, investing in Salmon Creek rentals could prove lucrative for savvy property investors.
Purchasing Salmon Creek Homes
The potential returns a Salmon Creek rental property could generate are clear, but before purchasing a residential home, it's important to develop a careful management strategy. Many homeowners ultimately discover that working with a Salmon Creek property management team is the easiest way to keep their investment performing optimally.
At Utmost Property Management, we partner with homeowners across Greater Portland, including those in Salmon Creek. Our staff of experienced real estate pros understands how to get the most out of a rental home, and we do our utmost to help you succeed. We find great renters, keep your home in top condition, and ensure your earnings are carefully documented.
Learn more by scheduling a free rental consultation: (360) 614-3016
Learn more about our comprehensive management approach
Why Choose Utmost Property Management?
We get undeniable results for property owners
You don't want a property manager who treats you like just a number in the crowd; instead, work with a team who puts your needs first. We're always happy to take your call & we do our utmost to keep you informed every step of the way.
You'll Love Our Customer Service
Our clients and our tenants rave about our friendly, helpful staff. We focus on setting the standard for great customer service. Not only does this make life more pleasant for everyone, but it keeps tenant satisfaction high and turnover rates low. Win-win.
Honesty is Important to Us
Frankly, we're not interested in making a quick buck at the expense of our clients. Our goal is to help you meet your investment goals, and we do that by providing honest service with upfront fees, plain and simple.
Our Team Knows the Area Well
Don't be swayed by an impersonal franchise management shop that tries to use a one-size-fits-all approach. Our team has successfully helped countless local property owners to get the most out of their rentals & we know what it takes to succeed.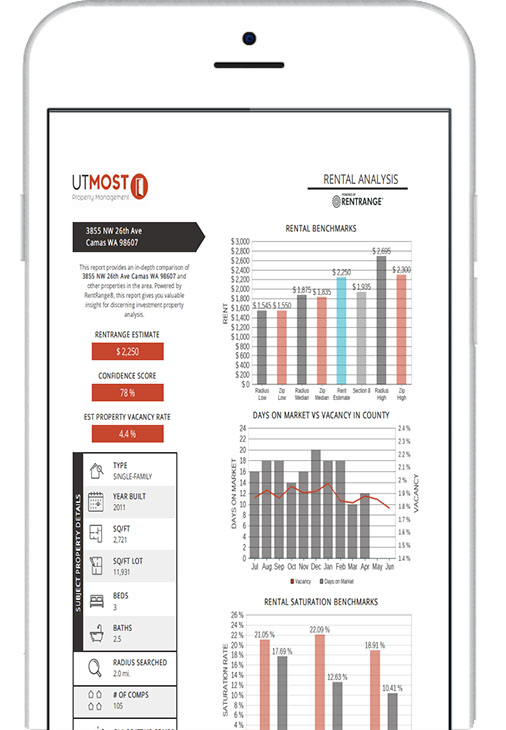 How Much Does Your Property Rent For?
Get Your Free Analysis Now
1
Find out how much your home should earn monthly.
2
Learn simple tools for boosting your earnings.
3
Discover whether your home fits our management approach.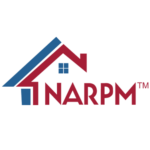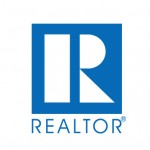 Portland and Vancouver's Local Property Management Experts
We know the Pacific Northwest. We know property management.
If you own rentals in Vancouver, Portland, or the surrounding areas, you understand the challenges landlord face firsthand. From finding a qualified renter for your property to handling maintenance requests and monthly billing, there are a number of responsibilities on your shoulders. Many property owners find themselves pulled in too many directions and find they're not achieving their financial goals.
At Utmost Property Management, we aim to change all of that. Our goal is simple: provide the best property management in Portland and Vancouver. Our talented team of real estate experts works closely with our clients to maximize every rental home for success. We pay close attention to the ups and downs of our local market, and are always looking for ways to boost monthly earnings. Learn today how we can help you with your rental.
Share Your Property Needs with Us
Start the conversation with our team
Learn how our flexible solutions can help you meet your investment goals: (360) 614-3016