How High-Tech Helps Vancouver Property Managers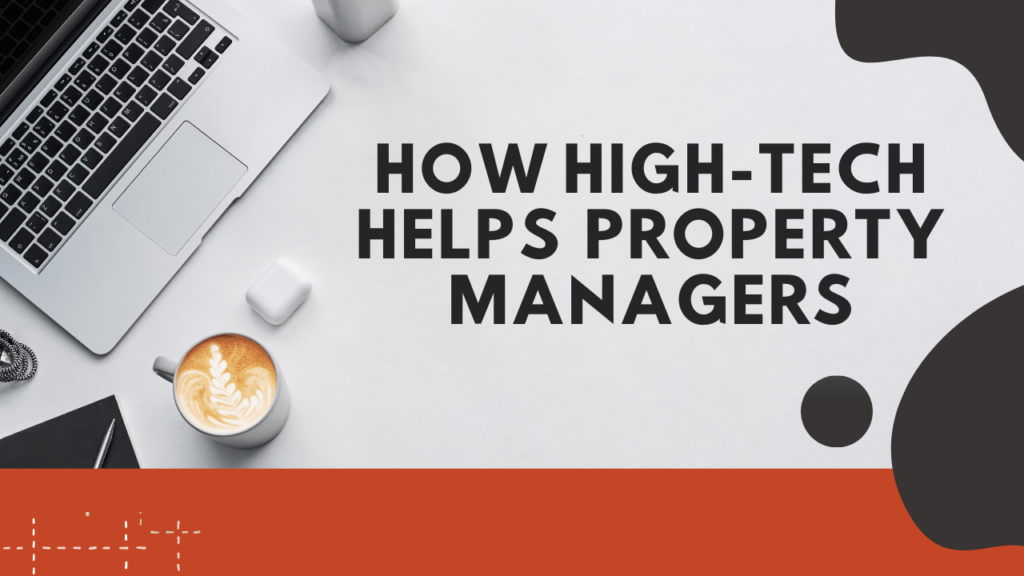 Technology touches everything we do. As consumers, we shop online and we schedule deliveries right to our front doors. We use technology to keep our homes secure, to set reminders for ourselves, and to get directions from one place to another. 
As Vancouver property managers, we've come to invest heavily in high-tech systems and platforms that allow us to deliver our leasing, management, and maintenance services more efficiently and with additional transparency. This is one of the advantages property owners have when they work with a professional management company. It's difficult for an individual landlord to access the technology that's available to us. We use it to reduce your vacancy loss by marketing and showing homes faster. We use it to save you money on maintenance and to screen tenants and to document the income and expenses associated with your investments.
One of the things we love best about our technology is that it enables us to communicate better with owners, tenants, and vendors.
Technology and Vancouver Leasing 
The leasing process relies on high-tech products and services more than ever. Video tours can help prospective tenants decide whether or not they want to see a rental home. Lock box technology and self-showing platforms allow tenants to see homes on their own time and at their own convenience. Digital document signing allows us to collect applications, conduct screenings, and sign lease agreements.
The way we utilize technology during the leasing process allows us to:
Keep vacancy times and expenses down.
List your property across numerous rental platforms.
Take better pictures and videos and incorporate maps and neighborhood data into listings.
Show your home more effectively.
The results speak for themselves. Even before the COVID-19 pandemic arrived, we were using technology like ShowMojo to provide a safer and more convenient showing and leasing process.
Technology and Property Maintenance
Technology also allows us to inspect and maintain your home in a manner that's more responsive and more cost-effective. We use tools like ZInspector to protect the condition of your property provide detailed inspection reports that deliver peace of mind and help us identify any deferred or unreported maintenance issues that need immediate attention.
Tenants can also make their routine maintenance requests online, allowing us to carefully document the entire maintenance process – from the moment a request is made to the final completion and follow-up. Owners appreciate this because they can follow the progress and track invoices. It helps us to estimate when major systems and appliances may need to be replaced.
Technology and Rental Property Accounting
We have reduced late rental payments by providing an online platform for tenants to pay their rent. With our system, they can schedule a new payment every month, set up recurring automatic payments, and give themselves reminders when the due date is approaching. It's a secure, user-friendly system that allows tenants to pay rent from wherever they are. They can access their portal by phone, tablet, or computer. Tenants prefer paying rent online, and it's difficult for individual landlords to set this up on their own.
Fast and efficient rent collection means our owners get paid on time. You can expect your rent to be directly deposited into your chosen bank account as soon as it clears the tenant's account. This is far more efficient than waiting for a check to come from us to you. All of our accounting practices and business systems benefit from our tech resources. You'll have access to accounting statements and financial reports in real time. There's no need to wait for a printed monthly statement.
Technology and Communication 
With innovative technology, you get better communication. With your online owner's portal, you'll be able to access the information you need when you need it – no matter where you are. Our portals allow owners and tenants to communicate with us about anything. It keeps us transparent, accountable, and constantly in touch.
We are proud of the way we have used technology to automate all the systems and processes that need consistency and oversight while remaining personalized in the way we deliver those services and meet your unique Vancouver property management needs. 
If you'd like to hear more about how we can effectively and efficiently manage your rental home, please contact us at Utmost Property Management.