How a Partnership With a Property Management Company Will Help Increase Your Investment Portfolio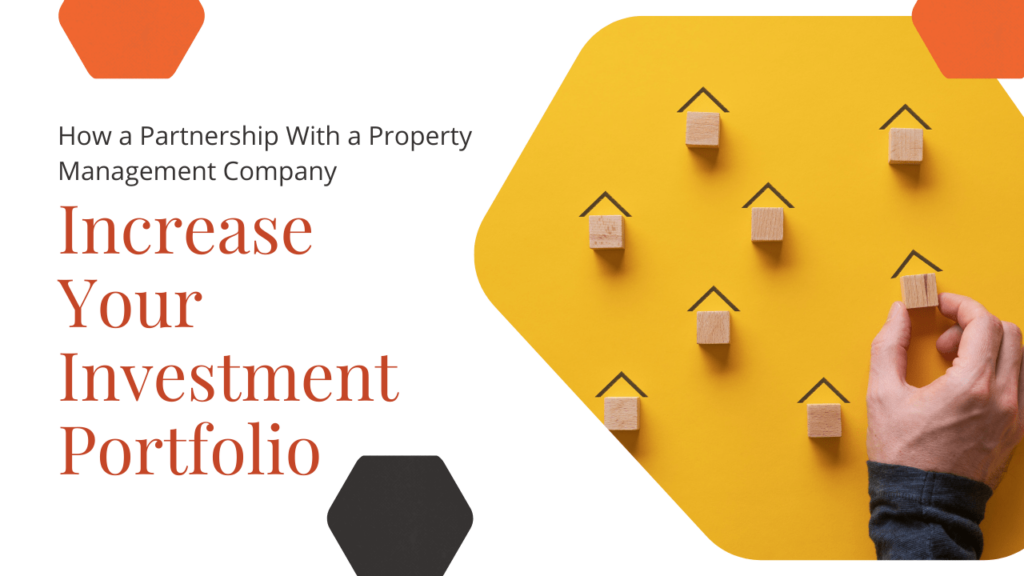 When you think of property management in Vancouver, you likely think about the professionals who can help you market and lease your home, screen your tenants, and take care of your property. You're thinking about maintenance and lease renewals and rental prices. 
Good property managers do more than all that.
We also help you grow your investment portfolio.
Don't settle for just the basic management services. When you're partnering with a property management company, think about your investment goals over the short term and the long term. What are you hoping to accomplish? How many properties do you want to own? How can you diversify your portfolio of investments?
Why should you turn to property managers for help in growing your real estate empire?
Because good property managers have a wide network of professionals and colleagues who they work with on behalf of their owners. Whether you're still fairly new to real estate investing or you've been growing a portfolio for years, your property manager can help you increase the value and the scope of what you own with better resources and connections.
Your Vancouver property manager is in a good position to help you understand the rental market, the competition, and the opportunities that exist for investors who want to grow.
If you're not already working with a property manager in Vancouver, this is an excellent reason to start.
Setting Investment Goals that Include Growth
Every successful real estate investor will tell you they have a set of investment goals that drive their decisions, their actions, and their acquisitions. Those investment goals also help them decide who to choose as a property management partner.
Your investment goals will help you define what success looks like. They'll also serve as a roadmap for where you want to go.
Are you focused on cash flow or appreciation or both?
Are you thinking you won't hold properties for more than a few years or are you committed to a buy and hold strategy that will have you completely paying off your mortgage eventually?
As you explore potential property management partners, look for a company that can help you reach those goals. Look for partners who understand what your plan is and have their own plan to get you there.
At Utmost Property Management, this is why we do property management. We love helping the owners and investors we work with get closer to their ultimate real estate goals. When your management team is in sync with your investment goals, we can do a better job of helping you achieve those goals. We'll be able to identify opportunities that you can't access on your own. We can leverage our own professional network and our years of experience in this unique market to help you.
When you're ready to grow your investment portfolio, the first step is establishing your investment goals and finding a management partner who is aligned with those goals and positioned to help you achieve them.
How Vancouver Property Management Can Help You Grow
Even experienced real estate investors recognize the need for professional help when it comes to identifying their next investment, negotiating the deal, and putting it out on the rental market. If you're new to this, it's even more critical that you navigate the uncertain waters with a team of experts.
The Vancouver rental and real estate markets are unique. Whatever you're hearing about trends across the country does not necessarily apply to what we're working with in our market. Real estate is extremely local. It's also based on relationships. When you're working closely with local property management and real estate experts, you can keep up with the constant changes, the increasing prices, and the new tenant trends. You get a better idea of what's out there and what's best avoided. 
A local property management company is your best asset when you decide it's time to grow your portfolio.
Laws are always changing, and Washington State has some especially strict rental laws on the books. You need to know how to work within those requirements when you're building a successful real estate portfolio. A property management company can help you be prepared so you don't lose money or momentum as you grow your investments.
Expanding your network is necessary when you want to grow your real estate portfolio.
Your own experience as an investor is going to drive what you do next. Leverage everything you can from your property manager. We'll help you identify a good investment property that meets your specific needs. We work with tenants every day and we know the best vendors and contractors in the area who can help you prepare your property for the rental market or provide an estimate on what it will cost to renovate an older home.
With a property management partnership, you're opening yourself up to more options. Within those options you'll find several paths to growth.
Helping Your Portfolio Perform
Growing a portfolio does, often, rely on acquisitions. You might want to diversify what you currently own and buy different types of property. Adding additional homes or units to your portfolio will grow it quickly.
Don't forget that you can also leverage what you currently own.
Are you earning everything you can on your current properties?
The property management partnership you create must be based in results-oriented leasing, management, and maintenance. Look for a partner that can:
Offer an investment in technology, which increases efficiency and reduces expenses.
Provide professional accounting services so you know where your income and expenses fall every month, every quarter, and every year.
Commit to transparency and accountability.
When you're choosing a property manager in Vancouver, make sure you look for the best property management software and technology. At the very least, you'll need an online portal, where you can see monthly statements and detailed reports.
Good vendors will help you maintain your property. You'll be able to make upgrades and updates that increase your rental value. Higher income leads to growth. Look for a management partner with a great list of preferred vendors and contractors.
Treating Your Vancouver Real Estate Investments as a Business
To effectively grow your portfolio, you need to think of it like you're running your own business.
Even if you're only renting out one property and you're thinking about buying another, you're running a business. Stop thinking of yourself as a landlord. Start thinking of yourself as an investor.
Your entire portfolio, whether it's one rental property or a diverse mix of units and buildings and neighborhoods, needs to be treated like the valuable asset that it is, and with the right property management partner, you'll always know how your assets are performing and what might help you earn more with them.
What you're really looking for is more than a property manager. You want an asset manager.
This is how we help our clients grow at Utmost Property Management. We manage your assets, and we manage them better.
Our team understands the Vancouver real estate market very well. This helps us when you're buying an investment property, selling one, renting one out, or making renovations to increase rental values. We understand how to accurately and competitively price your rental property, and we know what a good tenant looks like when we're establishing rental criteria and screening applications.
Managing your assets is just as important as managing your physical property. Leverage our resources and knowledge to have a better and more profitable investment experience.
The Right Tenants Lead to the Right Growth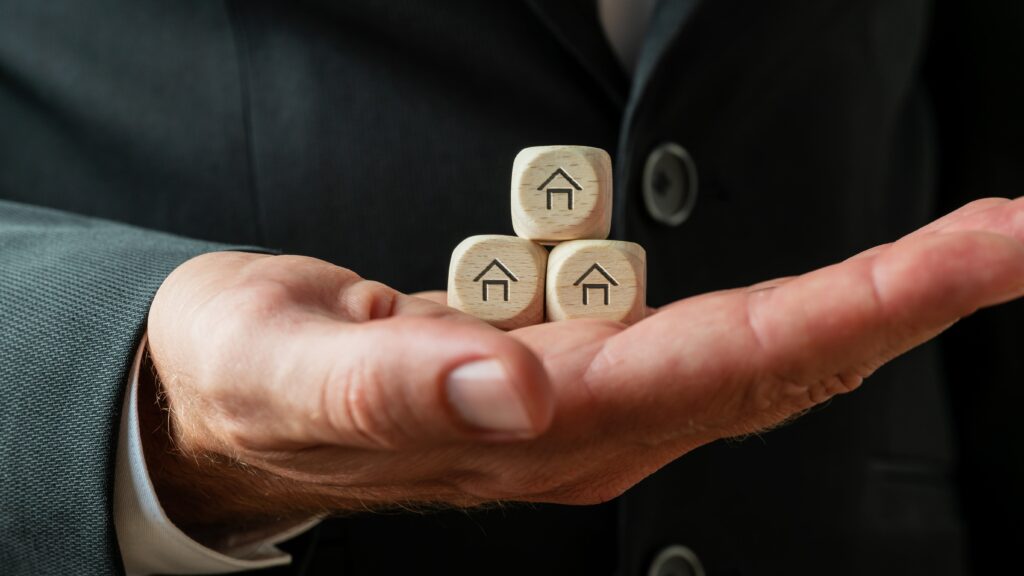 There's no reason to grow your portfolio just for the sake of growing it. You want the growth to be intentional. Substantive.
Smart growth starts with things that might surprise you – like tenant selection.
The right tenant can make your investment property profitable. The wrong tenant can bring down the entire operation.
This is another great reason to utilize the services of a property manager. We know how to identify the tenants who can help you grow.
Tenants are more than a monthly rental payment. They're the customers who support your investment goals, care about your property, and can help you move forward as your portfolio grows. Maybe the person you're renting to today will be someone who buys one of your rental properties later.
Your property manager must be working hard to develop and maintain positive, respectful, and mutually beneficial relationships with tenants. They deserve attention and support. Happy tenants lead to a stronger investment experience.
We are committed to establishing good tenant relationships because it leads to a more profitable investment experience for you, and it also allows for steady portfolio growth. Good tenant relationships result in:
On-time rental payments
Lease renewals
With a positive relationship with your residents, we can help you earn more.
Nothing will stall growth in your rental portfolio like an eviction, excessive tenant damage, or high turnover rates. Your property management partnership will help you avoid all of those things.
Ready to grow your Vancouver investment portfolio? We're ready to help. Please contact us at Utmost Property Management if you have any questions about growing your portfolio of rental properties in Vancouver, Camas and the Greater Clark County area.