Renovations That Add Value to Your Rental Property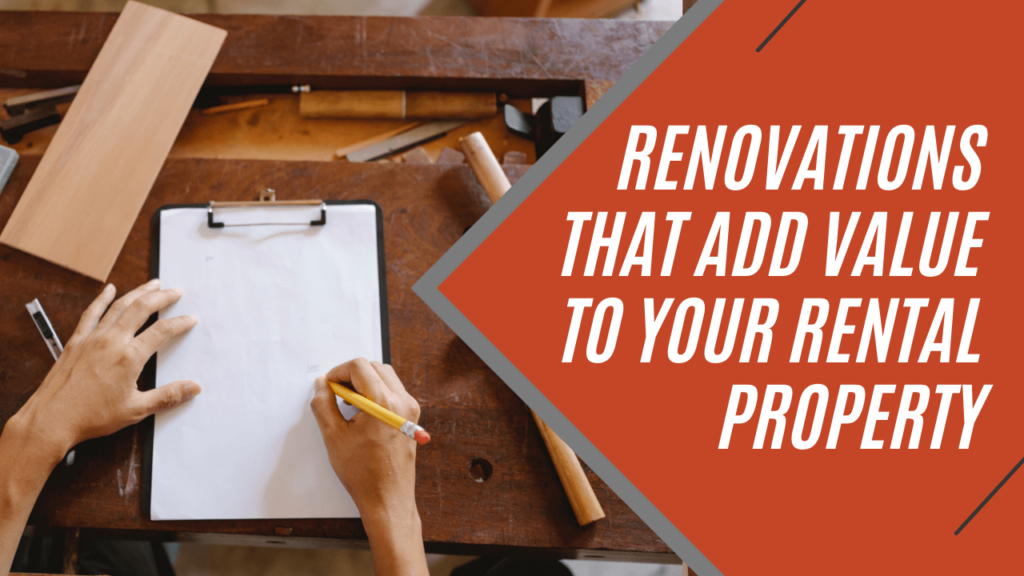 The cost of materials, labor, and supplies are rising. The rental market in Vancouver is performing well; vacancy rates are low and rental values are high.
Is there really any point to making renovations right now?
The answer to that is yes – it's always a good idea to make minor improvements and updates as your investment property ages. Renovations keep your property competitive on the rental market, they protect the condition of your asset, and most importantly – they increase the value of your home.
We are not recommending you do a full rehab, unless your property needs it. Instead, focus on some cost-effective improvements you can make to really drive up what your property is worth. You'll earn higher rents in the short term and in the long term, your property value will appreciate in a way that earns you more money.
It doesn't hurt to introduce some new energy and modern features to your rental property. They can make an aging home look modern and new. They can also attract the best tenants and the highest rental values.
We've put together some general suggestions for owners who want to improve their rental properties and make them more valuable.
Choosing Which Vancouver Rental Property Renovations Matter
Where do you want to focus your renovations? Because you are trying to do this in a way that's cost-effective, you need to be strategic about the scope of work and the purpose of your project.
Most tenants care most about kitchens and bathrooms. While you don't have to completely gut your kitchen and start from scratch, if you decide that you're going to focus on kitchen updates, that's a perfect place to start. You can install some new appliances or update the light fixtures.
As you're deciding where to focus your energy and your resources, consider what you're hoping that these improvements will do for you. You're looking for ways to increase the overall value of your property, bring up rental values, and attract well-qualified residents. You also want to retain the residents you have in place now. A new washer and dryer or some fresh paint can incentivize a lease renewal.
The specific improvements and upgrades you make depend on your investment goals and the current condition of your property.
Maybe you're simply trying to make your home more attractive to good tenants. In that case, simply upgrading some appliances might help. If you're trying to maintain the long-term value of your property and you want to focus on preventative maintenance, replacing a roof might be the best use of your renovation dollars.
Focus on Fresh Paint and Interior Walls
If you're worried about getting overwhelmed or even over-ambitious, start with something simple. Take a look at your walls. You're always going to be repainting the walls when you own a rental property, so why not start your updates there? If the paint looks worn, faded, or simply old…it's a logical starting point.
Attractive Vancouver rental homes have walls that are sturdy, clean, and modern. They should be well-insulated and painted in neutral colors. You don't want green paint in the bedrooms or wood paneling in the living room. Hopefully you don't have yellowing wallpaper.
New paint is not exactly cheap, but when you look at what it delivers, it is a cost-effective update that's easy for you to make. It can easily be used to improve the value of your property. When a prospective tenant walks into a freshly painted home, they notice. It looks fresh, it smells fresh, and it's an instantly inviting space when there's new paint on the walls.
Consider painting the walls completely during every turnover. Even if you've had the same tenants in place for years, offer them a paint job. You don't want your walls looking worn or faded.
Always use good paint. Cheap paint looks cheap. Choose something that's durable and attractive.
Consider Upgrading to Hard Surface Floors
Carpet was once what you found in nearly every rental home, but it's falling out of fashion, and for good reason. Those carpet fibers can trap allergens, dust, and dirt. If your tenants have pets, it's often difficult to remove pet odors and stains from the carpet. You'll find yourself cleaning it often and replacing it every few years.
So, consider something different. Think about hard surface flooring and the benefits it can bring to your rental property in Vancouver. This is an easy upgrade that requires an initial investment, but will essentially pay for itself. You'll find your home is more attractive to tenants and there are fewer replacement costs for you down the road.
Hardwood floors would be great, but they're also pricey. You don't have to invest in organic bamboo. Try looking at laminates and faux woods. Even some types of vinyl look great and don't cost a lot. These floors will increase your earnings because they're cleaner and easier for tenants to maintain. You'll also have a longer lifespan, which means you won't be cleaning and replacing carpet every year.
Vancouver Tenants Want Security Features
Aesthetics are important when you're making rental property renovations, but so is functionality.
Think about technology. Tenants are working from home. They're looking for ways to feel more efficient, productive, and even safer. The technology you provide can upgrade your rental value tremendously.
You don't have to completely rewire your home. Consider some of these tech upgrades for your property:
Smart thermostats. Vancouver has a mild and wet climate. While there aren't the types of extremes that we see in other places, you still need to think about energy efficiency. Your tenant will appreciate lower energy bills and the ease of a smart thermostat. This is a Wi-Fi enabled, programmable device that can be adjusted remotely. A good system will respond to your tenant's routines, keeping rooms cooler or warmer depending on whether anyone is there.
Digital keys. It's frustrating to lose your house keys or inadvertently lock yourself out of the house. This is where smart door locks can help. Smart locks offer more security and ease. You'll save money, too, because you won't have to change the locks every time between tenants.
Video doorbells. These are extremely popular. Tenants will know when a package was delivered and they'll be able to see who is at the door before they answer it.
Tenants will also gravitate towards homes that provide smart appliances and lighting that can be controlled by app or by phone. These can be pricey improvements, so start small. Give tenants the opportunity to make their own tech upgrades if they want once they've moved in. They can activate security systems, for example.
This type of renovation makes sense because it considers today's tenant and what they're looking for in a rental home. Make sure good, strong internet connections are available, too. Many tenants today are still working from home and will likely continue to do so.
Renovating a Vancouver Kitchen
Tenants will look closely at kitchens when choosing a rental property. What are you providing in your home and where can you make some simple renovations? Most tenants want an open kitchen with plenty of counter space, storage, and matching appliances. They won't be willing to pay higher rents if your kitchen has faded cabinets and drawers that stick.
Invest in attention-grabbing renovations like shiny faucets and new hardware. Energy-efficient appliances are a great idea, especially if yours are often needing to be fixed or looking old.
You can easily install a backsplash against the kitchen wall, near the stove or sink. It looks modern, tasteful, and expensive – even if it's not. You don't have to use marble tiles, but something like plain white tiles or glass will not only improve the look of your kitchen – it will also protect your walls.
Renovate Your Lighting Inside and Out
Lighting upgrades are a good idea. Choose energy-efficient bulbs. Keep things bright in the kitchen and the bathrooms.
Exterior lighting should be ample. Your residents want to feel safe, and you'll want to be sure exterior doors, walkways, and driveways are well-lit. Motion lights are a great idea, and can help tenants feel more secure.
These are the best renovations we can recommend when you're looking for ways to increase the value of your Vancouver rental property and the rents you bring in. You can think about other things as well, such as new toilets, better landscaping. Even painting or power washing the exterior of the house can give it a brand new look and increase its value.
Remember that curb appeal counts because first impressions count. You want your rental home to look like it's worth the money you're charging when tenants come to see it.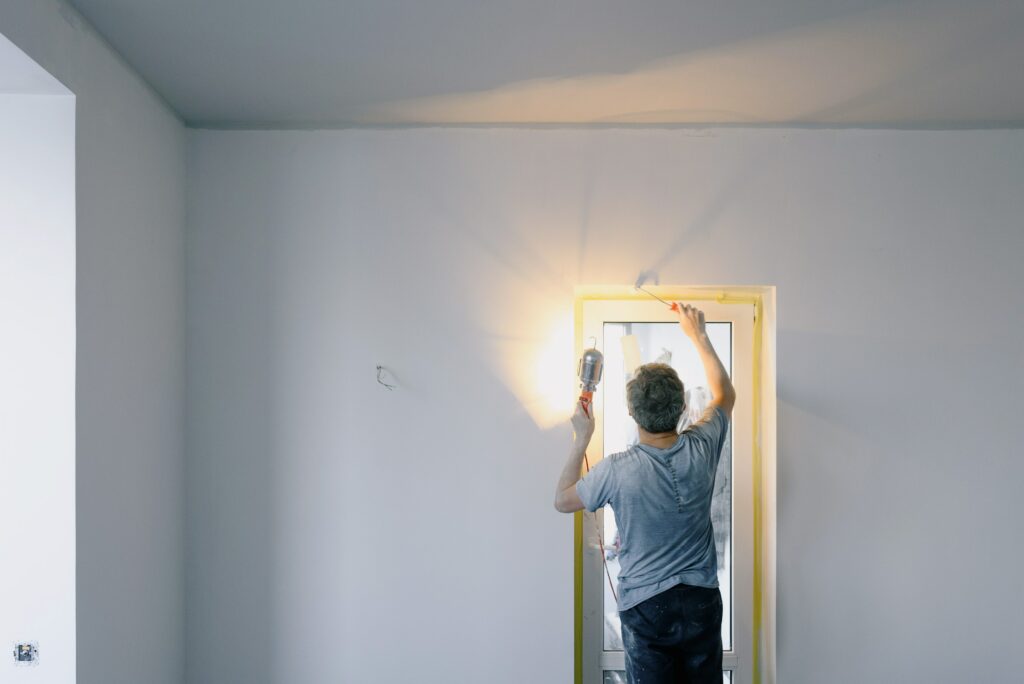 Renovations will also depend on your property itself. We'd love the opportunity to see your property and make some recommendations on what might help drive up your rents. Please contact us at Utmost Property Management. We manage homes for investors like you in Vancouver, Camas and the Greater Clark County area.