3 Ways to Improve the Curb Appeal of Your Vancouver Property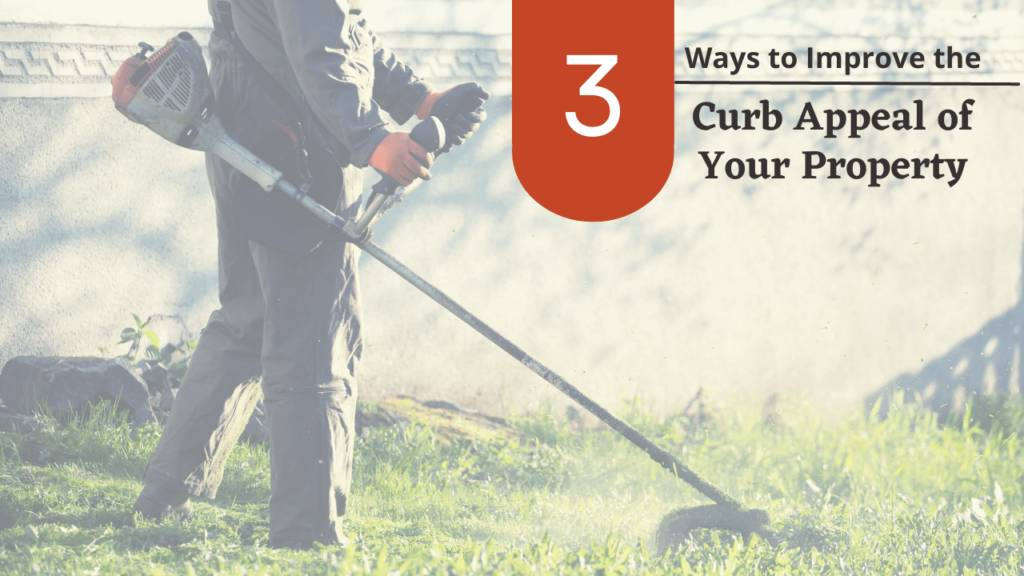 When it comes to real estate, there's a lot of talk about curb appeal. Why does it matter?
Curb appeal matters because it's the first impression you're giving to potential tenants about what you have to offer them. Leverage the power of that first impression by making sure the outside of your investment property is attractive, welcoming, and inviting.
You can evaluate your own curb appeal by standing on the street or the sidewalk and looking at your property. Does it look like a place you'd want to live? Is it clean? Is it pretty?
If you're not sure where to start, we have three easy ways to improve the curb appeal of your Vancouver rental property. None of these ideas requires a huge investment of time or money and if you need help organizing the work, don't hesitate to contact us for some professional resources. 
We work with rental property owners all the time and we know these things work.
1. Improve Your Rental Property Landscaping 
Washington is fortunate to have a mild climate, which gives property owners a lot of options when it comes to choosing plants, grass, and landscaping. There's also significant rainfall here, even during our driest months. You can use our weather to put together a lush, green lawn that's full of healthy plants, trees, and flowers.
Improving your landscaping by implementing decorative plants is a great way to get the attention of prospective tenants. Choose plants and flowers that will survive and thrive in this climate and the vast amount of rain that will fall. 
Create some interest and appeal with native flora. Look for plants that are naturally found in and around the Pacific Northwest, particularly Vancouver and the surrounding areas in Washington State. They can grow and thrive naturally, without a lot of human intervention and care. When you choose plants that can survive locally on their own in the warm, lush climate that we have in Washington, you won't have to worry that all of your landscaping will die before your tenants even sign the lease.
Create a natural, pretty environment that tenants will find attractive. You can do that with some of the following options:
Pacific dogwood
Oregon grape
Pearly everlasting
Pacific bleeding heart
Monkey flower
Create visual interest with the landscaping you choose by planting shrubs, trees, flowers, and small plants of varying sizes. You want to create balance, and landscaping focused on curb appeal will have diverse heights, widths, and textures along the ground. Consider hanging baskets as well as pots of flowers when you want some color. Mix up the short plants with the taller trees and use as many different plants and flowers as you can. You'll attract butterflies, bees, and birds to your landscaping, which is always a positive when it comes to curb appeal and pretty homes.
All this work towards planting and pruning your space will result in an attractive home that tenants are eager to rent.
2. Front Door Makeovers Blend Function and Aesthetics
The front door is literally the threshold of your home. Make it work for you because when your front door is covered in cobwebs and insects or it's dirty and the paint is peeling, no one is going to feel thrilled about coming through it and entering the home. But, a new, modern door that's attractive and colorful will help you make a great first impression.
First, let's talk about aesthetics. Perhaps your door is already in excellent shape and a simple coat of paint is all you need. That's a great place to start if you need additional work, too.
Paint your front door. A freshly painted front door will not only increase your curb appeal – it will provide an entirely new look and feel to your property. Updated paint is also a good idea every few years because it increases the durability and the lifespan of that door. The most extreme weather hits your front door, whether it's sun or torrential rains.
Install a brand new door if you notice that more than paint is needed. When your door begins to deteriorate, it's better to replace it with a new door that's already primed, painted, and ready to be installed.
New hardware looks good on even an aging door. Try a new doorknob or knocker. Hang bright lanterns or a wreath.
Lighting on the porch and outside your home also contributes to curb appeal and casts a lovely glow on that front door.
The best lighting is worth your investment. It will show tenants how perfect your property might be for them. Creating a warm glow is ideal; look for a porch light that shows off your new door. Put some solar lights in a path that leads to the front door or along the driveway.
Another good reason to invest in quality lighting is that it provides more security for your property. Tenants will feel safer when there's adequate lighting outside, and statistics have proven that homes with outside lighting are less likely to be burglarized or trespassed upon than those that remain dark.
Consider a motion light on the side of the house or on the garage or any outbuildings. This will add to security and provide additional illumination for tenants who may be walking dogs outside or walking from car to home.
Now that the exterior of your Vancouver rental property is aesthetically pleasing and likely to be full of curb appeal, how can you increase the functionality of your curb appeal? Like most things today, it involves a bit of technology. 
Think about the technology your tenant will appreciate, and add it to your curb appeal.
Your prospective renters are looking for ease and convenience. They want everything to look pretty, but they also want everything to be convenient and efficient for them. You might not think about smart tech and smart home features as curb appeal elements, but they can be.
Some of the things that tenants will appreciate when it comes to your tech-friendly curb appeal include:
Keyless entries. These types of systems allow your tenants to lock or unlock their home without using a physical key and lock. You might be using a system like this to enable self-showings. If that's the case, keep the keyless entry on your door. Tenants won't have to worry about misplacing keys or making new ones. Instead, they can open the door with a code or a phone app.
Video doorbells. Tenants love being able to see who is at their home before they answer the door. It's a great way for them to keep tabs on the property when they're not at home. They can be alerted that a package has been delivered, for example, even if they're not there.
3. Clean Up the Entire Exterior 
Our final curb appeal tip involves cleanliness. We always tell rental property owners that a clean house is absolutely essential. No good tenant wants to move into someone else's dirt. 
The same also applies for the outside of your property. It needs to be clean.
Make sure all the debris is cleared away from the front of the house, the driveway, and the walkway. Even the sidewalk in front of your home needs some attention. Tenants won't want to see trash gathering in corners of the yard or lawn debris pushing up against the garage.
When trash bins get left outside at the curb too long, they fall over and they look – well, trashy. Pull them in as soon as possible after the trash is collected, especially when you're marketing and showing your rental property. 
As you work towards making your curb appeal clean, you'll want to do more than clean away the dirt, debris, and dust. You'll also want to power wash the entire house as well as the driveway, sidewalk, and any paths. Power wash the patio if you have one and the deck. It's not expensive and it can be surprising how much gunk gathers over the years.
Tenants will notice the brighter, lighter feel when they come to see the home. Blow away any dead leaves, trim back any branches that threaten the roof or obstruct a view from the windows.
After you've power washed the property, clean the windows, too. Windows will have a huge impact on your curb appeal. Tenants won't want to pull up and see bent and damaged blinds in the windows. They won't want to see torn screens. If the windows are too dirty, they won't be able to see much at all.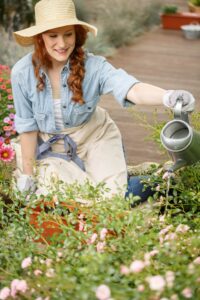 These are just three of the most important things you can do to improve your curb appeal. But, there may be more that your particular property can benefit from. After all, curb appeal is pretty personal. If you'd like us to evaluate your home and make some suggestions, we'd be happy to help. Please don't hesitate to contact us at Utmost Property Management. We manage homes for investors like you in Vancouver, Camas and the Greater Clark County area.