Resources for Managing My Vancouver Short-Term Rental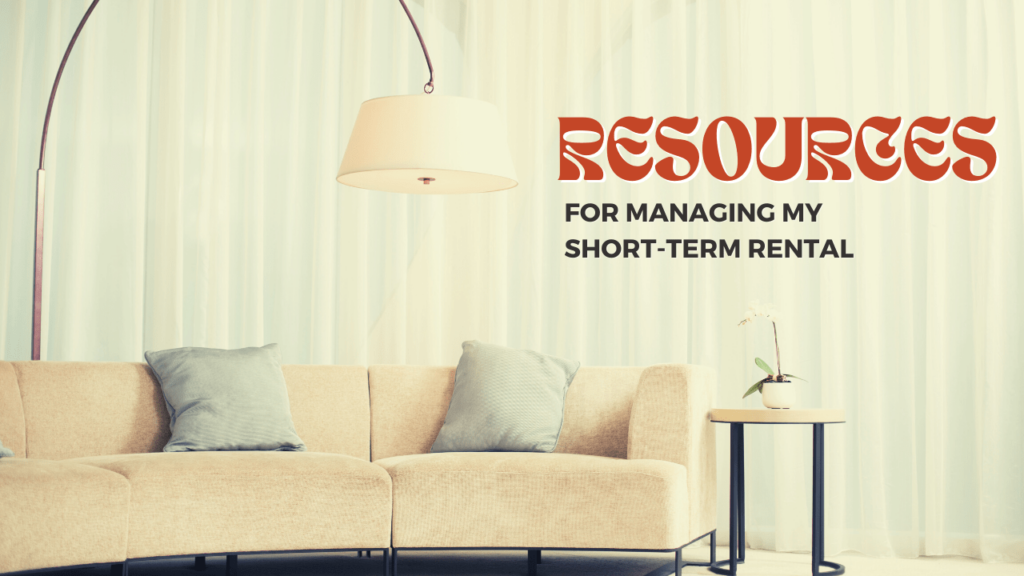 When you rent out a short-term property in Vancouver, you need to be prepared for everything and anything. Guests who choose a property over a hotel are looking for comfort, convenience, and the extra space and privacy that comes with a private home rather than a single room. 
Vancouver is also a competitive market for short-term property owners. You'll need to make sure your property is somehow more attractive to the people who are looking for short-term stays.
At Utmost Property Management, we work with short-term rentals and property owners all the time. We understand what goes into this process and how it differs from renting out a home over the long term.
Here's a brief list that can get you started, whether you're thinking about renting out a property or you've taken the first steps but you find it confusing and overwhelming.
Here are 10 resources that can make a big difference in the success of your short-term Vancouver rental.
1. Choose a Good Rental Platform 
You can set up a website that features your property and try to market it to guests who are arriving in Vancouver or planning a trip and need a place to stay.
Or, you can list your property on one of the popular short-term rental sites that most people use. 
Airbnb is the most well-known of these sites. You can also use Vrbo or Homeaway or any of the others that are out there and very similar.
The benefits of using these sites are enormous:
You can set your own pricing.
It's usually free to list your home on the platforms.
Flexibility. You can set the dates your home is available.
You get a wide audience of potential guests.
Basic insurance is provided.
You can adjust pricing and rules.
You have the opportunity to review your guests.
The best part of these platforms is the reach you're gaining. Travelers who choose not to stay in hotels are going to search out these sites before they go looking for private rentals and owners.
2. Invest in Excellent Photography 
A good camera is a great resource.
Your marketing photos will need to be brilliant. You want to show potential guests a home that's attractive, comfortable, and full of all the things that they might need during their stay, such as furniture, dishes, linens, and appliances. The more pictures you can include in your listing, the better your chances of keeping your rental occupied. When those pictures are hastily shot with an aging camera phone, the quality won't be great. Invest in some good photography, whether it's a professional who takes pictures for a living or a good camera that can snap high-quality photos for your listing.
3. Buy the Best Wi-Fi
Even leisure travelers will need access to good internet when they visit Vancouver. It's always surprising to peruse the online listings for short-term vacation rentals and see homes that do not offer Wi-Fi as an amenity. You absolutely need to provide this resource to your guests. They'll want to upload pictures to their social sites. They may be working from your property or keeping up with school classes.
Provide a good internet connection and make sure the Wi-Fi connection and password are easily found. Some owners will send it in the instructions for the house, others will leave the password in a prominent place at the home. We've seen some owners who put the Wi-Fi information in a picture frame and hang it on the wall.
Explore the different options you have for good internet service in your rental home's neighborhood. Talk to local residents and business owners to gather recommendations. It's frustrating for a guest to have the internet connection lost or shaky. Good, strong internet is important in this market. Make sure you're investing in the fastest and most reliable service.
4. Prioritize Energy Efficiency 
In a long-term rental property, tenants are responsible for the energy bills. They'll set up their own accounts and pay for whatever they use.
But in your short-term rental, you're responsible for all the electric bills. If you have a guest who loves to take 20-minute showers with the hottest possible water, you're going to feel it when the bill comes. You might find that guests aren't as attentive to things like turning off lights or powering down televisions when they're not actively using them. These tenants are likely on vacation or feeling very free while they're staying somewhere outside of their own home. They may not be as conscious of water usage, and they won't be fretting over energy bills when they crank up the heat. 
For this reason, you'll need to look for energy-efficient resources. Start with the light bulbs. Make sure you're investing in fluorescent bulbs and lights. You won't have to replace them as frequently and the bills will stay lower. Evaluate your appliances as well. When it's time to replace a refrigerator or a dishwasher, choose something that's likely to reduce the waste of water and energy.
Using green, sustainable products will also be attractive to tenants who care about the environment. Provide recycling bins as well as trash bins. Encourage them to set the thermostat at reasonable levels and remind them to turn off lights.
The best way to conserve resources, including your own money, is by adopting energy efficient systems and functions in your rental home.
5. Vancouver Guests Want Netflix and Chill
Even guests with the most ambitious agendas will want some downtime while they are staying at your property.
Make this possible and easy.
You should provide a television and that television should have some great options for entertainment. A great resource for this is Netflix. This is a popular entertainment platform that just about everyone uses. Your guests can watch television shows, movies, documentaries, and anything else they want.
Plenty of other channels and platforms are available. You can also offer Amazon Prime, Hulu, Roku, HBO, and any of the others. Some people still like their cable television as well, so consider providing that for the guests who want to watch the local news or network television.
Ensure your accounts are up to date and able to accommodate the number of televisions that might be in use. Sometimes, guests will want to log into their own accounts to pick up on a show they might have begun binging on before they traveled. Flexibility is key. Give them options.
6. Vancouver Vendors and Contractors
A major resource for your short-term rental property in Vancouver is maintenance help.
You're going to need the following resources:
A cleaning crew
A handyman who can make quick, minor repairs as needed
Plumbers
Electricians
HVAC technicians
Landscapers and lawn mowers
Roofing specialists
Things will inevitably break. During longer vacancy periods, you may want to make some upgrades and updates or invest in preventative maintenance. Make sure you have the resources you need to get the work done. A preferred list of vendors and contractors is essential. You need to know who to call if a pipe starts leaking during a stay or a window screen gets torn out.
7. Get a Local Guide
Leaving resources for your guests is important. To be a good host, you need to know what might interest them.
Provide all the information you can about the area and the things that are available to them. Include a list of great restaurants, attractions, shops, and grocery stores. When you provide a lot of tips and advice to your guests, they feel more prepared for their stay. They'll appreciate that you're helping them have the best possible time.
8. A Guest Book 
We have talked before about the importance of great customer reviews when you're renting out a short-term property.
A good way to motivate people to leave reviews is to let them practice.
Provide a guest book. It's a great resource for you and for them. People can read some of the notes that past guests have left. They can leave their own. You can ask – in the front of the guest book or near the guest book – if the people writing in it would be willing to leave a good review. Plus, it's fun to read what people have to say about your home and their time there.
9. Work with a CPA or Tax Accountant
Keeping up with your tax obligations as a short-term rental property owner isn't always going to be easy. Make sure you have a professional tax resource on standby who can keep you compliant and help you organize your income and expenses when it's time to file.
10. Partner with a Vancouver Property Manager 
The best resource is a Vancouver property manager. When you partner with a property management company, there are fewer details for you to worry about. You'll have an experienced team taking care of the marketing, the booking, and the guest relationships. It's a great way to earn more on your short-term rental property.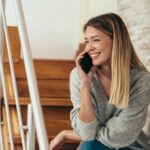 Please contact us at Utmost Property Management if you have any questions about leasing, managing, and maintaining your short-term rental property in Vancouver, Camas and the Greater Clark County area.