Thinking of Converting Your Home into an Airbnb? Here Is What You Need to Know!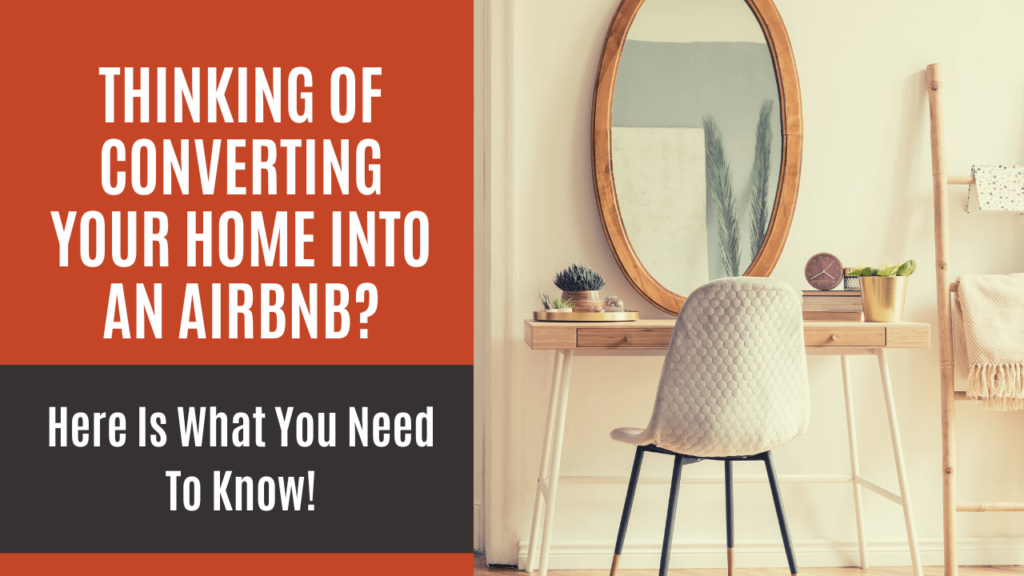 When you're renting out your Vancouver property as a vacation home or a short-term rental, you're likely going to use a site like Airbnb. Other sites like Vrbo and HomeAway are also popular, and they help you market your home, track reservations, and communicate with guests.
The platforms are generally user-friendly for owners, and they offer a great way for property owners to manage their rentals.
We work with a lot of Airbnb owners, and our experience with these types of rental homes allow us to increase occupancy rates, rental rates, and positive customer reviews.
If you're thinking of converting your Vancouver home into an Airbnb, you have a great opportunity to make some money on your property. There's a market for attractive, comfortable, and well-maintained short-term rental homes in Vancouver, especially as our tourism numbers return to pre-pandemic levels and more and more people are working remotely, and traveling more. In fact, Airbnb rentals are becoming more popular than hotel rooms.
While this can be a great way to earn some income on a property, there will be a lot of work involved. You'll have to manage guests and cleaning, and you'll also have to market your property constantly in order to make sure it's occupied and not left vacant for long periods of time.
Even more important than the experience you provide is your compliance with state and local laws. Things may be changing in Vancouver as the local government finishes reviewing survey results about what the community thinks about short-term rentals.
For now, you'll have to make sure you meet all the legal and regulatory requirements to lawfully rent out a property in the short term. Task forces, city councils, and local governments throughout the Vancouver area have been considering stricter controls on short-term rentals, so you'll also have to pay attention to evolving laws. Make sure you're compliant because penalties can be expensive.
If you're converting your Vancouver property into an Airbnb, let us help you take the necessary steps. Here's where you need to start.
Offer a Desirable Vancouver Airbnb Home
Before you create your own Airbnb listing, take a look at the existing properties available in Vancouver and throughout the surrounding area. You will likely notice a diversity of property sizes, neighborhoods, amenities, and situations. Some owners are renting out rooms in their homes. Others are offering guest suites or an entire property. Where does your rental fit in?
The short-term market is always competitive. You'll need to help your property stand out from all the others that guests can choose. When people are looking at homes to rent, you'll need to give them a good reason to avoid a hotel and pick your property instead. That's a lot of competition – other Airbnb homes as well as an entire hotel industry.
Potential Airbnb guests are looking for lovely furniture, a comfortable environment, and all the amenities that make a short-term stay enjoyable. You will need to provide kitchen appliances, Wi-Fi, cable television, and clean linens. Your outdoor space, if you have it, should be well-landscaped and welcoming.
The Guest Experience is Everything
Airbnb properties thrive on good reviews. Make sure you're able to inspire those good reviews by providing an outstanding experience for your guests, whether they're staying for one night or a couple of months.
Your guests will have high expectations, and you need to be prepared to provide an exceptional customer experience. This is the only way to inspire those great reviews. When new potential guests are looking for a short-term rental home in Vancouver, they're going to pay close attention to the reviews that former guests have left.
Here are some of the things you'll need to be prepared for in order to gather the five-star reviews you're looking to attract:
Be responsive during the booking process. You'll likely get some questions about your property and activities and amenities that might be available to guests. Respond as quickly as you can and offer any additional information that you can. The correspondence between you and a potential guest should ultimately lead to a booking.
Stay in touch with guests leading up to their stay. Send a brief reminder about your house rules and check-in process. Airbnb will provide guidance on when you should follow up with your guests. You don't have to wait until 24 hours before they arrive. Email them a week out and ask if there's anything special they'll need for their stay.
Make the check-in process easy, and be available in case they run into problems. Some Airbnb hosts enjoy meeting their guests at the property. Others provide a self-check-in process, which some guests actually prefer because it allows more privacy and ease. Whatever your system, communicate it clearly to your guests and remain available and accessible on their arrival day.
Always leave a short guide to the Vancouver area and to your home. Customize the information if you know why your visitors are in the area and what they plan to do. Make everything in the property easy to understand and find. Your guests will become quickly frustrated when they spend half an hour trying to turn on the television or set the thermostat.
Be prepared to respond to any small maintenance issues or complaints during their stay. You can't afford to make them wait if the air conditioning goes out or a storm knocks out the internet.
Know the State and Local Laws for Short-Term Rentals
When you want to rent out a short-term rental, you'll need to comply with all state and city laws and requirements. There are not any current rules in the city of Vancouver that speak directly to Airbnb rental properties. The city believes that there are around 250 short-term rentals, and the regulations governing those properties are not specific.
If you're going to rent out a property in the short term, the city will expect you to treat it as commercial lodging. Short-term rentals need to comply with all city codes. You should also expect to pay any applicable local, state, and federal taxes including occupancy, sales, and lodging taxes.
State laws are in place.
The state of Washington passed a law in 2019 to keep short-term rentals consistently accountable to the state, and its terms include the following:
Short-term rental owners must pay all taxes and maintain liability insurance.
Consumer safety provisions were put into place.
Short-term rental operators and platforms must register with the state Department of Revenue.
Lodging taxes will be assessed for short-term rentals.
Contact information must be provided for guests in case someone needs to be reached during their stay.
Carbon monoxide laws must be complied with at a short-term rental property.
Property owners must post the rental unit's address, emergency services contact information, the floor plan with fire exits and escape routes, maximum occupancy limits, and the operator's contact information in an obvious place.
Short-term rental operators must maintain primary liability insurance of at least $1 million to cover the rental property. This is required even if you're renting out a property in the short term through a platform that provides insurance.
Laws are always changing and if you're not sure you have the resources or the time to keep up with them while renting out a property on Airbnb or similar platforms, you'll want to partner with a management company who can keep you in compliance and track legislative changes.
Partner with a Vancouver Property Management Company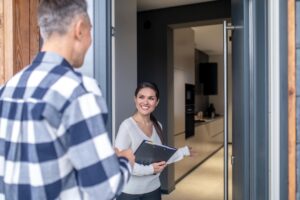 Hospitality is a big part of short-term Airbnb rentals, whether a guest is staying for one night, one week, or an entire month. Unless you have all the hours in your day to dedicate to keeping up with turnover, new bookings, marketing, and maintenance – you'll want some help.
A professional property management company in Vancouver can help with:
Marketing
Listing management
Guest relationships
Cleaning and maintenance
Check-in and check-out procedures
Financial matters such as collecting deposits, payments, etc.
Collecting positive reviews
Keeping your property occupied
An experienced Vancouver property management company will provide guests with concierge-style services, including 24-hour responsiveness, recommendations on where to eat and what to see while they're in Vancouver, and everything they might need, whether it's high speed internet or snacks in the kitchen.
Offering a professionally managed Airbnb is a great way to set your property apart from all the others.
We can help you be more competitive and more profitable when you're turning your property into a short-term rental through Airbnb. Please contact us at Utmost Property Management if you have any questions about converting your rental property to an Airbnb in Vancouver, Camas and the Greater Clark County area.