Short-Term or Long-Term Rentals: Which One is Better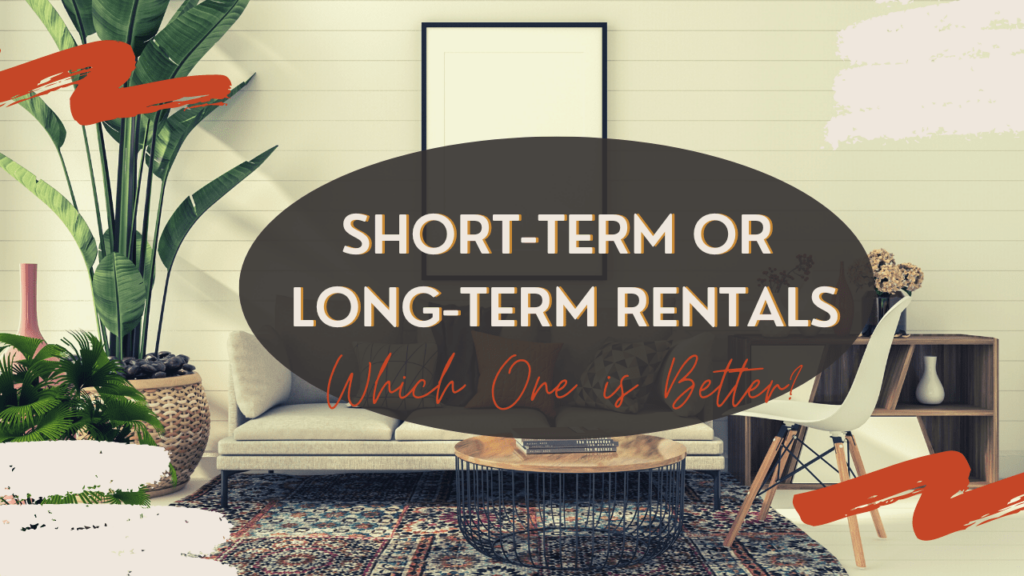 When you have a property that you're not living in yourself, and you're ready to rent it out – should you make it a long-term rental, which is typically a lease agreement of a year or more? Or, should you make that property a short-term rental, which is usually booked for a few days, a few weeks, or even a month or two?
Vancouver is a unique rental market because it attracts people looking for both long-term and short-term housing. So, you have two solid options.
While long term leases are often seen as the best option for investors, this is a tourist-friendly area with a lot of people who come and go and want to stay in something more private and spacious than a hotel. They're looking for an experience, and a charming rental home that's well-furnished and beautifully maintained is an attractive option for them.
Today we're looking at some of the pros and cons to help you decide whether you should rent your Vancouver investment property out for the short or long term. In the end, you'll have to do a comparison that fits the unique position of your own rental property. Compare a year's worth of income and expenses on a long term lease to those same numbers on a short term lease.
This decision will depend on your property type and whether or not you plan to use the home for your own purposes from time to time. It will also depend on what you need or want to earn and how you can handle certain risks like vacancy and turnover.
Real estate makes a great investment, no matter how you use it. You're likely to enjoy high earnings whichever way you go. As Vancouver property managers, we have some unique insight into the market that might help you make the best decision for your own financial and real estate goals.
Exploring the Pros and Cons of Short-Term Rental Properties

A short-term rental is a furnished home, apartment, or condominium that's available to temporary renters for short periods of time, from a few days to weeks. Short-term rentals are also commonly known as vacation rentals and are considered an alternative to a hotel. Someone might rent a short-term property while they look for homes they'd like to buy. Someone might rent a short-term property while they're in town for business. Or, a group of friends or family members can rent a short-term property while they're on vacation to enjoy some time together under one roof.
Anything under six months is generally considered a short-term rental.
Over the last decade, digital platforms have grown in popularity to help homeowners rent out their properties on a temporary or short-term basis. Some homeowners have even used these platforms to rent out rooms in their homes. Brands like VRBO, HomeAway, and Airbnb are extremely popular among hosts and guests.
As a property owner, you might decide to rent out a home or a unit in the short term to earn income. It can be a great way to earn money on a property you're not living in yourself, even if you use that home from time to time for guests or family members.
Here are some of the benefits to renting your property out with a short term lease:
You get more flexibility. You aren't tied into fulfilling the obligations of a long-term lease agreement when you do short-term rentals. If you're leaving the area temporarily and you hope to move back into the home one day, short term leases will allow you to get the home back when you're ready. You can also block out times of the year when you want to use the property for yourself or someone in your life. You can structure rental periods seasonally or in ways that work best for you.
You charge more on a per-night basis with short-term rentals than you do with long-term rentals. This can generate some great cash flow. A lot of landlords do really well renting their property out as seasonal rentals or short term stays and they earn enough income to make up for any vacancies that they experience during slower periods. The nightly or weekly rate you charge on a short term rental is often double or even triple what you'd charge per-night on a long term rental.
You get to meet a lot of diverse tenants, if you want to. Some property owners are naturally social and they want to greet and get to know the people staying in their property. A lot of short-term rentals have guest books where their guests can leave messages.
There are also some drawbacks which need to be pointed out. Some of the challenges to your short-term rental strategy include:
There's more time required in keeping up with your short-term rental. You must be responsive to your frequently changing renters, and you'll have to locate new tenants and move them in every few days, weeks, or months. You'll need to handle the rental agreements and make sure the property is in good condition during each turnover. If you cannot commit to the intense ongoing maintenance and care of your property, a short term lease might not be best.
Vacancies will happen. Even in Vancouver, the property won't always be occupied, so you'll need to constantly look for tenants. When you take all that vacancy you're incurring over the long haul, it will add up to a lot of money that you would have saved had you locked someone in for a 12-month term.
You'll need to provide furniture as well as linens, pots and pans, cooking utensils, and creature comforts that guests are looking for. Wi-Fi will need to be good, smoke and carbon monoxide detectors must work, and you'll have to have safety precautions in place.
What are the Pros and Cons of Long-Term Lease Agreements in Vancouver?
A long-term rental will usually be for a term of at least one year. If you're signing a lease agreement with a tenant for nine or 10 months, that might also be considered a long-term rental contract. These are unfurnished properties, and tenants will usually be expected to set up and maintain their own utility accounts. There's a lot less turnover throughout the year; you're renting to one specific tenant or group of tenants.
Here are the benefits:
High tenant demand. With the rental market being so tight, tenants are looking for well-maintained homes in Vancouver. The supply is not exactly keeping up with the demand. So, you're likely to find highly qualified tenants when you're renting out a long-term property. With short-term homes, you're always hustling for the next guest.
Long-term tenants provide stability for your property. There's less cleaning that needs to be done and the wear and tear usually isn't as intense because instead of a revolving door of guests, you have consistent people in place for a year or longer.
So you get stable tenants who are likely to treat the property like it's their own when you rent out a long-term home. What are the downsides?
You won't get as much rent per-night. Sure, your monthly rent will be comfortable, especially as rents are rising, but a short term rental can charge much more per night.
You're locked into the lease. If you decide you want to move into the home yourself but the tenant still has seven months on the lease agreement, you're in a bind. There's a lot less flexibility with your long-term lease agreements.
Landlord and tenant laws apply to long-term homes. These can be strict, especially in Washington State.
Vancouver Property Management Functions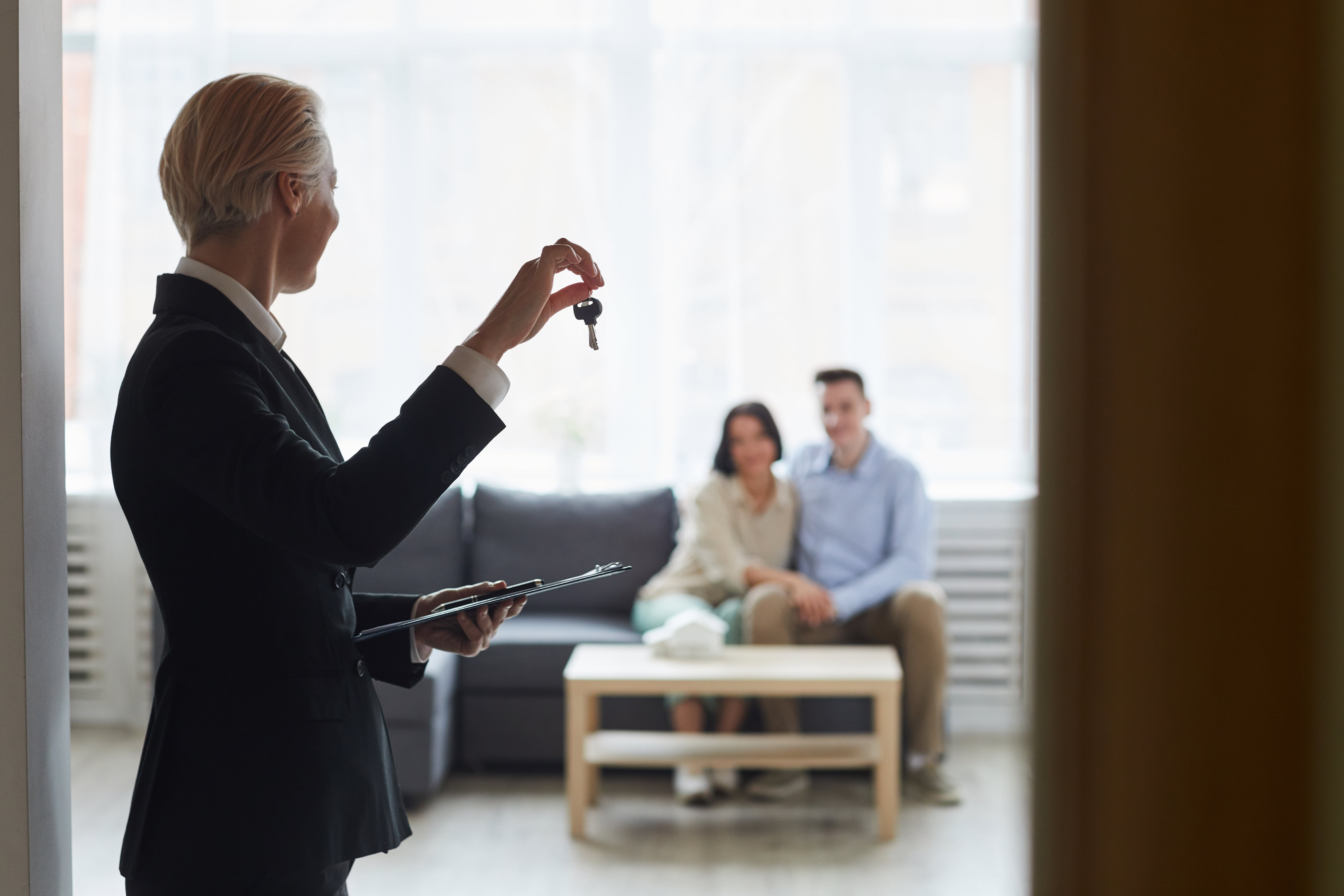 Whether you decide to go with a short-term or a long-term rental, you will want to leverage the experience and the resources of a local Vancouver property management company.
For a short-term rental, your property manager can help with keeping guests happy. Generating positive reviews will be the lifeblood of your vacation home. Your property manager will also handle the marketing, the signing of the contract, the collection of the fees, and the general cleaning and maintenance that needs to happen between guests.
With a long-term rental, you'll rely on your property manager to lease, manage, and maintain the home. That includes protecting the condition of your investment, responding to tenant needs, and keeping you compliant with all those laws we mentioned.
Property managers free up your time. We also save you money. Mistakes are easy to make and it only takes one bad review to sink your short-term rental business. It only takes one misstep with fair housing laws or security deposit returns to send you to court with your long-term rental.
Don't take that chance. Earn more, spend less, and put your mind at ease. Whether you rent your home out for short-term guests or long-term tenants, work with a Vancouver property manager.
Please contact us at Utmost Property Management if you have any questions about whether you should rent out long-term or short-term properties in Vancouver, Camas and the Greater Clark County area.