What You Need to Know About Short-Term Rentals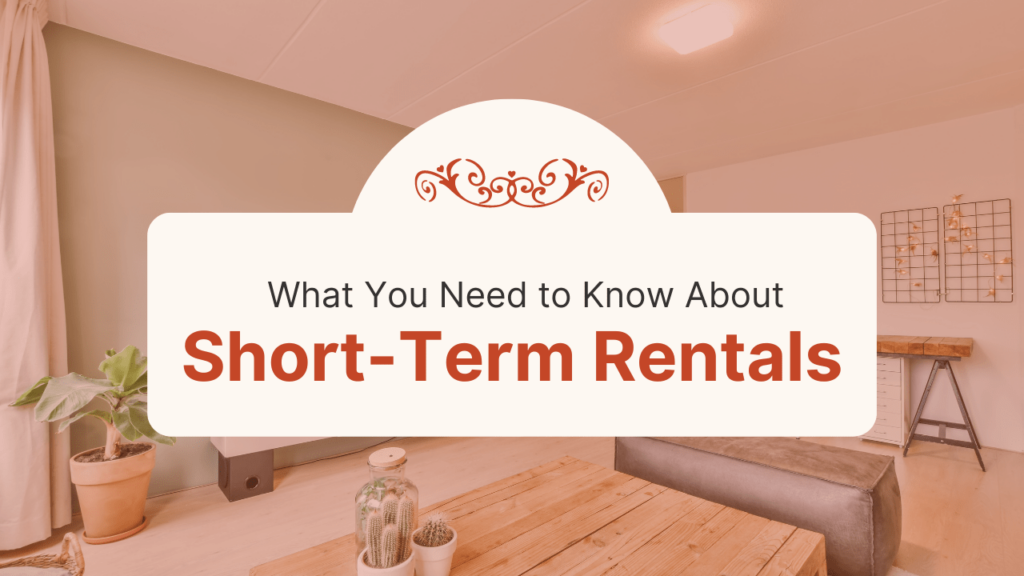 Vancouver and the Pacific Northwest in general provides excellent opportunities for property owners who want to rent out a short-term vacation home. In this market, travelers are coming to the area for days, weeks, and even months at a time. If you're hoping to meet the needs of those tourists, business travelers, and other temporary visitors, you'll want to make sure your short-term rental property is able to attract them and leave them feeling like they've had a good stay.
Today in our blog, we're taking a look at some of the things you'll need to prepare for when you decide to rent out a short-term property. It's a little different than the long-term residential leases that you might think about when you're considering what it means to rent out a property.
This is a great market for short-term rentals, and you can really maximize what you earn and how you succeed when you leverage the expertise of a property management company like ours.
Legal Requirements for Short-Term Rentals in Vancouver
When you want to rent out a short-term rental, you'll need to comply with all state and city laws and requirements. Currently, the city of Vancouver does not have any regulations in place that govern short-term rentals other than those considered to be commercial lodging, like a hotel or a bed and breakfast.
Owners must be prepared to pay any applicable local, state, and federal taxes including occupancy, sales, and lodging taxes. When you're working with a property management company like our team at Utmost, you can expect that those taxes will be remitted on your behalf. We will also take care of any of the licensing requirements needed
Recently, the city of Vancouver conducted a survey asking for community input on short-term rental properties.
The state of Washington has its own laws pertaining to short-term rentals. A bill was passed in 2019, and its terms include the following:
Short-term rental owners must pay all taxes and maintain liability insurance.
Consumer safety provisions were put into place.
Short-term rental operators and platforms must register with the state Department of Revenue.
Lodging taxes will be assessed for short-term rentals.
Contact information must be provided for guests in case someone needs to be reached during their stay.
Carbon monoxide laws must be complied with at a short-term rental property.
Property owners must post the rental unit's address, emergency services contact information, the floor plan with fire exits and escape routes, maximum occupancy limits, and the operator's contact information in an obvious place.
Short-term rental operators must maintain primary liability insurance of at least $1 million to cover the rental property. This is required even if you're renting out a property in the short term through a platform that provides insurance.
Laws are always changing and if you're not sure you have the resources or the time to keep up with them while renting out a property in the short term, you'll want to partner with a management company who can keep you in compliance.
Short-Term Rental Property Expenses
Working with tenants who want to book a short-term stay in your property is an excellent income-producing business model. There may be higher costs upfront than you'd have if you were renting out a home to long-term tenants. But, here's the good news: you're likely to recoup those costs because of the higher rents you can charge on a per-night basis.
How to Furnish a Vancouver Short-Term Property
One expense that long-term rental property owners don't have to worry about is furniture. You'll need to furnish your property for short-term renters, and this means providing more than just a sofa and a bed. The short-term renters on vacation or traveling for business won't be arriving to stay at your property with their own cookware and linens. They won't be moving in their own creature comforts. Those are things you will be expected to provide.
Your short-term rental needs to offer a bed in every bedroom, dressers and empty closets, and comfortable sofas and chairs in the common areas. Provide a table and seating in the kitchen or dining room and everything a guest would need to cook and eat meals.
If your property has outdoor space, that will be a huge selling point. But you have to provide patio furniture to make the space comfortable and inviting. Don't forget to stock your home with all the necessary essentials and even some extras: pots and pans, plates and silverware, and towels.
As short-term property managers, we have all the resources and support you might need while furnishing and preparing your property. Our checklists are detailed and organized, and we make sure you property is ready for each guest preparing to check in.
Short term tenants will expect Wi-Fi. You'll also have to keep the utilities turned on and in your name. This is an extra expense, and in Vancouver, you can expect the air conditioner and the heat to be used depending on the time of year that you have tenants in place.
You have to budget for these expenses, so make sure you're charging a nightly rate that's high enough to cover them. Property managers can help with setting the right price. We have data and analytics that will tell you what you need to charge in order to cover the costs and earn the profit you're expecting.
Keeping Your Rental Clean
Prepare to clean your property between every tenant. Short-term renters will expect to arrive at a property that is hotel-clean. This isn't much of an inconvenience if your renters are staying in place for months at a time, but it can be expensive when you have new guests in your property every week.
Assuming you don't want to do a deep clean of your rental property every time a tenant leaves or a new one is about to show up, you might want to hire someone to take care of the cleaning for you. Cleaning fees can be charged to your guests, making the expense a bit easier for you to bear.
Providing Ongoing Maintenance
There will also be maintenance costs and they won't be cheap. Keeping your property well-maintained is the best way to market it well, collect positive reviews, and keep it occupied with guests.
All rental homes need repairs from time to time, and with a short term rental, your tenants are going to have a little more wear and tear. They know it's a temporary place to stay, and they won't care as much about the property as long-term tenants who think of it as their home.
Have a team of painters, landscapers, and other experts on hand to take care of the wear and tear issues between tenants. Make sure you have a list of preferred and reliable vendors who can help you with larger repairs or long-term projects. If you're not sure where to turn, get a referral from a local property manager in Vancouver.
Absorbing the Cost of Vacancy
The largest cost for short-term rental property owners is often vacancy. But, the vacancy cost is offset by what you charge. The amount of rent you can charge will be higher on a per-night basis than if you were renting out the home by the month. When you're providing a great home, you can expect it to stay occupied, even during slower seasons. At Utmost Property Management, our short-term rentals have a vacancy rate that's around 85 percent. We're proud of that, and our owners benefit by earning more.
Get to know the travel trends and budget for those times that you don't have a tenant in your property. These periods are tight financially for owners, but they also provide a good opportunity to catch up with maintenance, ask former guests for reviews, and maybe make some updates and upgrades that will increase your rental value and attract new guests.
Marketing and Managing Your Vancouver Short-Term Rental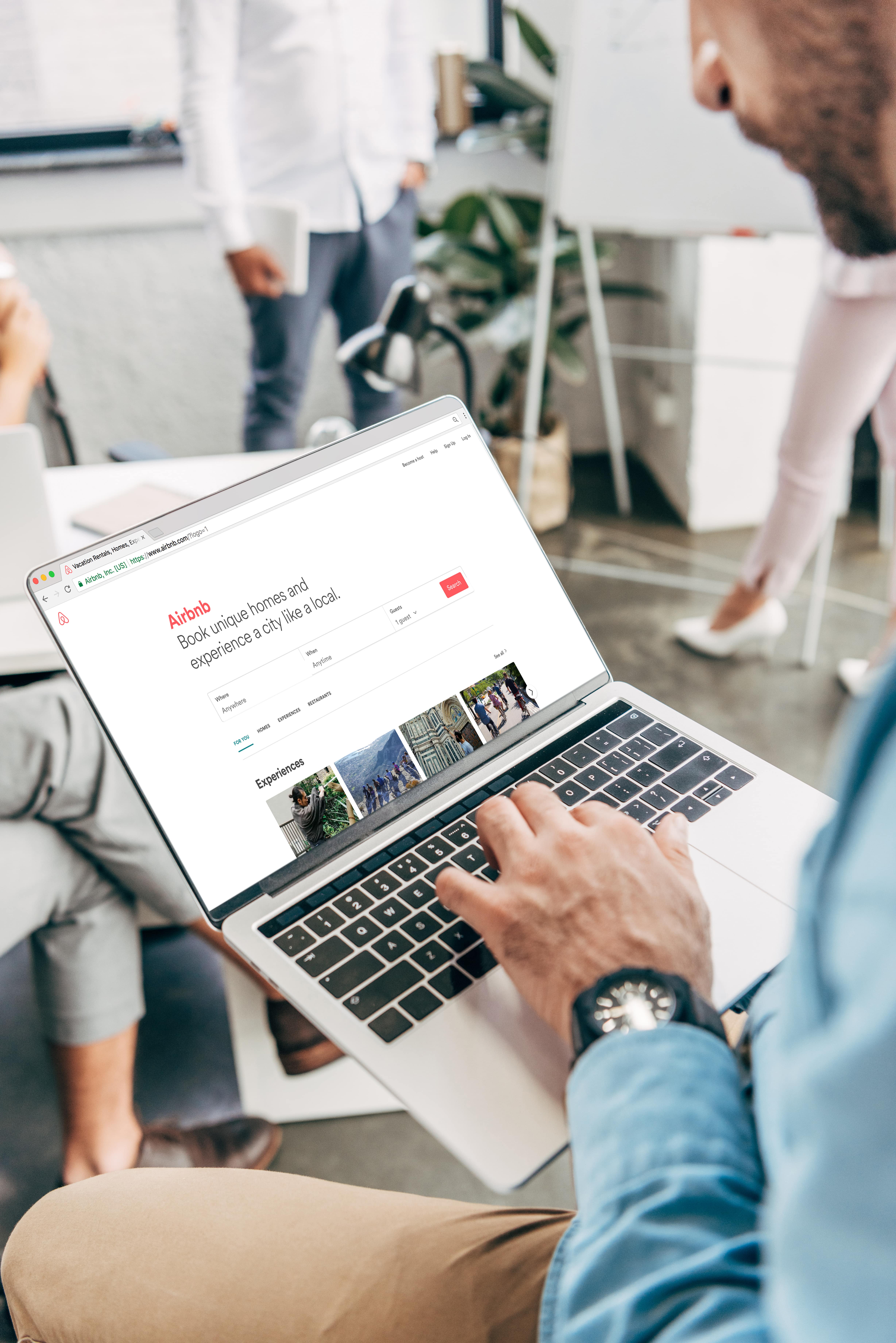 Marketing and advertising is a big part of keeping your short-term rental occupied and earning money. Make sure you know where to place your listing. Some of the most popular sites include Airbnb and Vrbo. New ones are constantly cropping up and there's even a page for vacation rentals on Craigslist.
Your listing should include some great, professional photographs. Prospective guests are likely to look at your pictures before they read the description. Make sure you're showing off your property with photos of the bedrooms, kitchen, bathrooms, living area, and the outside of the property. Short-term tenants will want to know a little bit about the neighborhood and what it's like to stay in your home.
Providing exceptional customer service is extremely important. People will read the reviews your former guests left before booking your property. You want a collection of outstanding reviews that speak about your property's best features. Whether it's a fantastic location, particularly comfortable furniture, or your own ability to make guests feel at home, those good customer experiences will help you bring in new business with your short-term rental home.
There are a lot of details to manage, and working with a Vancouver property management company that specializes in these types of rentals can give you a competitive advantage. If you'd like to hear more about how we can help, please get in touch. We'd love to help you have a profitable, pleasant experience.
Please contact us at Utmost Property Management if you have any questions about short-term rental management in Vancouver, Camas and the Greater Clark County area.