Vancouver Rental Laws and Regulations All Investors Should Be Aware Of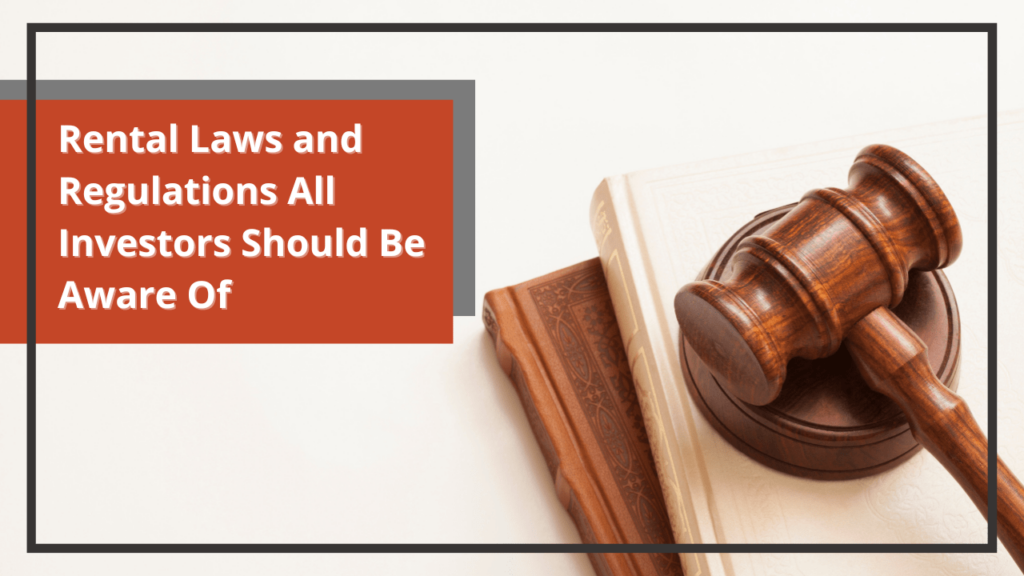 New landlord-tenant laws have been introduced in Washington State over the last few years, and if you're not already aware of these laws and in full compliance with them, you could be looking at some steep legal penalties. It's important that you educate yourself and ensure you're in compliance. 
As a Vancouver landlord, you'll be expected to understand all of your legal requirements and responsibilities. This covers everything from rental increases to security deposit restrictions and understanding the difference between a pet and a service animal. 
There's a lot of ground to cover when we're talking about the nuances of every law. But, we want to at least introduce you to some of the laws and regulations associated with Vancouver rental properties that every property investor needs to understand before renting out a home here. 
Vancouver Laws Protecting Vulnerable Renters
Rent control is illegal in Washington State. But, Vancouver has some local laws to protect renters who might find themselves unable to remain in their homes due to increasing rents and a low vacancy rate, which leaves little housing availability. The most critical parts of these laws include:
Notice Periods for Rental Increases
VMC 8.46 requires a 45-day notice of rent increase for Vancouver rental properties. If you're going to raise your tenant's rent by 10 percent or more, you'll have to provide them 45 days of notice. Any rent increase that does not comply with the ordinance is unenforceable, and this provision and notice period must be included in the lease agreement. You're required to provide the notice of rent increase 45 days before the end of the rental term unless mutually agreed upon that it may be effective sooner.
VMC 8.47 allows protection for vulnerable tenants in a residential month-to-month lease by requiring a 60-day notice period before tenants have to vacate. This applies to landlords who own five or more rental units. This law creates a 60-day notice "Affirmative Defense," which month-to-month tenants can use as an eviction defense if the notice period was not honored before the tenancy was terminated.
Washington State Laws and Rental Payments
New eviction laws were put into place to protect tenants by reducing evictions and providing more time for them to catch up with overdue rent. Several of those come with strict timelines and notice requirements that must be observed.
Before July of 2019, a Three Day Notice would be served on tenants who were late with rent. You would give your tenants three days to catch up with rent, vacate the property, or face the consequences of an eviction.
The law is now 14 days. When rent is late, you are required to serve a notice that provides 14 days for the tenants to catch up with the overdue rent or leave the property.
Make sure you're using the right form when serving your notice. New state and local laws require a new residential 14-day notice form for 2022. Use of an older notice may result in your eventual eviction being thrown out of court.
Late Fees and Grace Periods
Many landlords throughout Washington began eliminating grace periods from their lease agreements when the 14-Day notice period went into effect. They thought this gave tenants too much time to pay rent, so they didn't think a grace period was necessary.
But, laws that went into effect in 2020 essentially gave all tenants a five-day grace period. You are not permitted to charge late fees until the rent is five days late. So, if rent is due on the first of the month and your tenant pays on the sixth of the month, you are not permitted to charge any late fees. If your tenant pays more than five days late, you can charge late fees beginning from the date that rent was officially late.
Working with Rental Assistance Programs
You're required to work with tenants who are receiving rental assistance from the government or other entities. This is new, and follows the eviction moratorium during the worst of the pandemic.
You must be willing to work with any rental assistance program that pledges to give you money on behalf of tenants who are behind. This will allow tenants to catch up on rent through the help of charities and other agencies to pay their landlords. The specific requirements will depend on how far along you are in the eviction process:
When a landlord serves a Pay or Vacate Notice, the landlord must accept any offer that is in the full amount of the rent that's due. If an offer comes in that isn't going to cover the full amount, you're allowed to say no.
After the 14-day period ends, a landlord must accept a payment or a promise that only covers part of what the tenant must pay to reinstate the tenancy, including back rent, up to $75 in late fees, costs, and attorney fees.
You'll need to stop the eviction action for 7 days so the organizations can pay the pledged amounts on behalf of your tenant.
Landlords must give a reason for ending rental agreements and evicting tenants. There are 17 reasons that you can end a rental agreement and evict your tenants. The most common reasons are:
Nonpayment of rent
Breach of lease agreement
Criminal activity in the property
Major property damage
You can no longer provide a 20-day notice to evict a tenant for no reason. There must be a legally acceptable reason that you are ending the tenancy.
Security Deposit Laws in Vancouver
Neither Vancouver nor Washington State limits how much of a security deposit you can collect at the beginning of a tenancy. The amount is up to you. Best practices usually say to collect the equivalent of one month's rent.
There's no limit to what you can collect, but there are some restrictions on how it's collected.
Washington allows tenants to pay the security deposit and any extra move-in fees in installments. This rule does not apply to any deposits or fees that are less than 25 percent of the monthly rent. It also doesn't apply if you're not also collecting last month's rent. Otherwise, tenants can pay in three equal and consecutive installments, beginning at the start of the tenancy. Installment schedules must be written and signed.
When a tenant moves out, you must return the tenant's security deposit within 21 days after the tenant has moved out.
What can you charge the deposit for?
You can charge it for any overdue rent or utility bills that have not been paid. You can also charge the deposit for any damage that was left behind.
Wear and tear cannot be deducted. You are responsible for those costs.
If you're going to make deductions against your tenant's security deposit, make sure you have documentation that supports the reason for withholding the money. Also, you'll need to send an itemized list of deductions with supporting documents (receipts, invoices, etc.) when you return whatever remains of the deposit to the tenant.
Fair Housing Laws and Vancouver Rentals
The federal Fair Housing Law protects the following classes of people against discrimination in rental housing. You cannot discriminate or deny housing based on:
Race.
Skin color.
Religion or creed.
National origin or ancestry.
Sex.
Physical or mental disability.
Familial status.
We don't believe that landlords in Vancouver or anywhere set out to discriminate against classes of tenants intentionally. However, you can make an easy mistake without even realizing it. Maybe you're advertising your rental property and you say "No Children." This is discriminatory. If your marketing materials note that your property is close to a house of worship or good for single professionals, you could be violating fair housing laws.
Service and support animals are also protected by fair housing. This is often a tricky area for landlords to navigate. If a tenant or an applicant has a service animal, you are required to allow that animal in your property – even if you don't allow pets. You cannot charge a pet fee, a pet deposit, or pet rent on a service animal or an emotional support animal.
While service animals are trained to do a specific task, emotional support animals are not. They offer companionship and support to a tenant who needs it. You are permitted to ask for documentation from a medical professional that the support animal is needed, but you are not allowed to deny the animal or treat it like a pet.
We work hard to stay on top of all the laws that pertain to your rental property in Vancouver. We know you don't have the time or the resources to know what changes are coming and how you can best prepare yourself to comply with them.
It's why you hire us.
Please contact us at Utmost Property Management if you have any questions about keeping yourself and your properties in compliance with all the laws in Vancouver, Camas and the Greater Clark County area.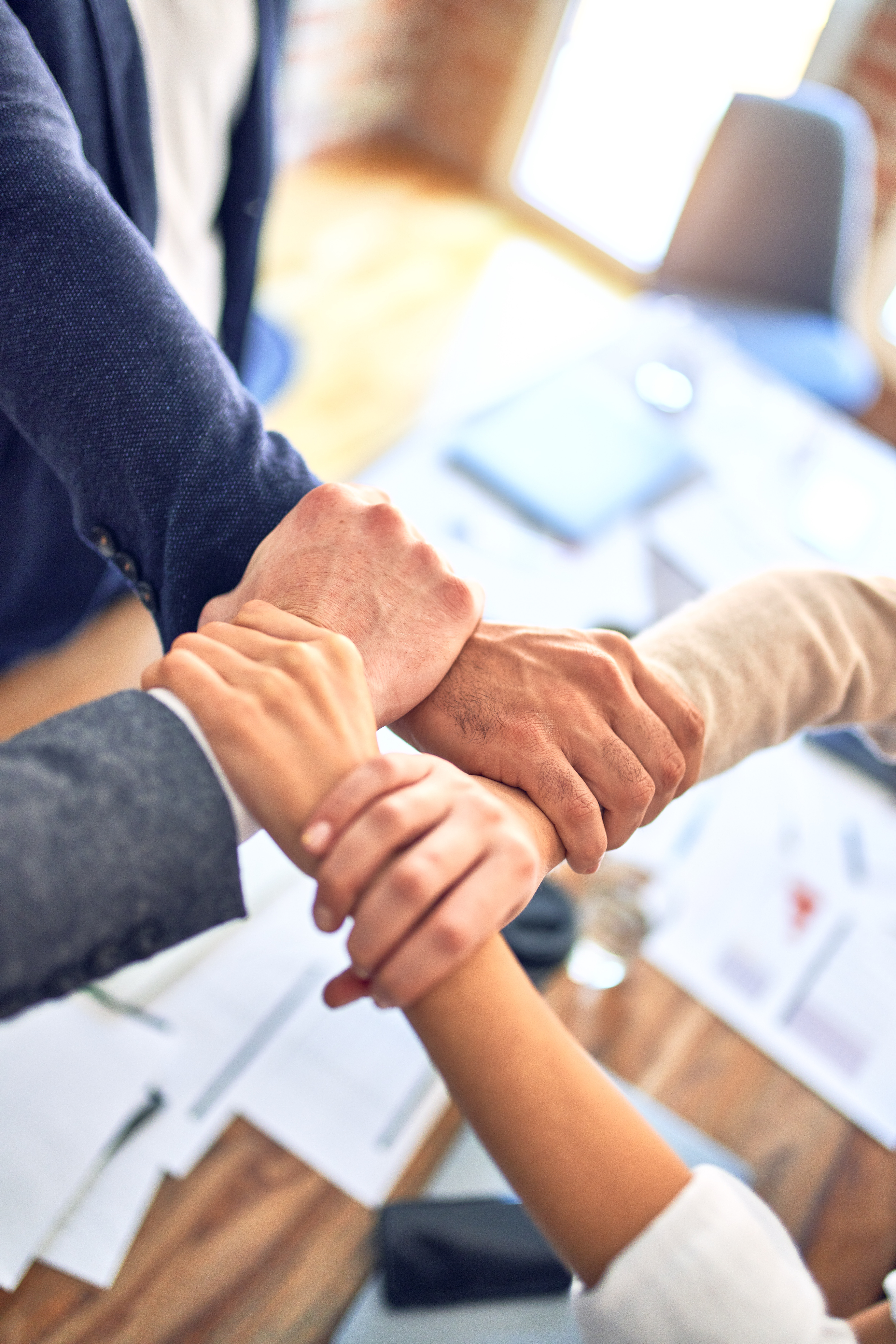 We work hard to stay on top of all the laws that pertain to your rental property in Vancouver. We know you don't have the time or the resources to know what changes are coming and how you can best prepare yourself to comply with them.
It's why you hire us.
Please contact us at Utmost Property Management if you have any questions about keeping yourself and your properties in compliance with all the laws in Vancouver, Camas and the Greater Clark County area.