Boost Your Rentals: The Power of Building a Strong Online Presence for Your Properties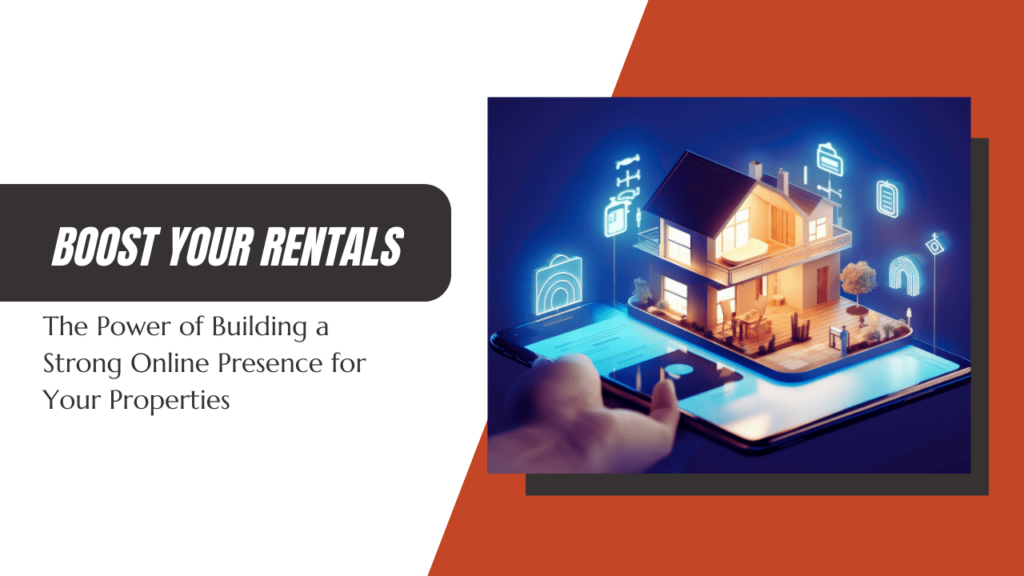 Your rental property can benefit from a strong online presence, and so can you. 
Tenants are looking for their next home online. They're using popular rental sites, they're checking their social media feeds, and they're scouring the internet for ideas and opinions on where they should live and what they should rent.
You need to be adaptable. If you're still planting a For Rent sign in your yard and calling it a day, you're not going to generate a lot of interest in your property.
There's a lot of power in what the online space can do for you. It's easier than ever to rent your home out online, and if you're not leveraging the power of electronic communication and social media, you're missing out on a big opportunity.
Let's take a look at why it matters and how you can harness the power of an online presence.
Why You Need to be Online
An online presence boosts your rental properties. It reduces your vacancy time, attracts high quality tenants to your property, and creates a buzz about the place you have for rent. 
Many of your prospective tenants are turning towards the digital medium for their rental property search, and if you don't have an online profile set up you could miss out on potential new renters. Your online presence is crucial to acquire credible leads that can eventually fill your vacancy and help you grow your portfolio.
Your rental property's online presence will allow you to:
Find new tenants quickly.
Bring more visibility to you and your available property or properties. Potential tenants will find them more easily when they're online and searchable.
Advertise open houses and vacant properties.
Maximize lead generation.
Make communication easier. Potential tenants will be able to reach you via text, email, phone, or with an @ on social media.
Help you scale the profitability of your rental property portfolio.
Syndicate listings and communication.
Increase your reputation as a provider of great rental homes in your community.
Establish credibility as a landlord. Your online presence can help you look more professional to tenants, vendors, and other community partners. 
Just about all rental homes are listed online these days. If you really understand how to maximize your online presence, however, you'll set yourself apart from your competition and enjoy better tenants, higher rental prices, and other advantages as you maintain your rental property business.
Online Listings and Photographs
Let's talk about pictures. When they're looking at rental properties, prospective tenants are likely searching online through the available rental websites. They're scrolling through ads on their phones or tablets or laptops. They're almost certainly going to look at your photos before they read your description.
A strong online presence requires a strong set of photographs. Video, too, if possible. Who doesn't love TikTok? You need to be present and relevant.
Invest in good visuals when you're creating an online presence for your property. Whether you're simply creating a listing or you've decided to put together an entire website to showcase your rental properties, you need to have high-quality photos that will gain the attention of prospective tenants and agents.
The photos you take and post must tell a good story about the home you're renting out. They should show the best parts of your property, whether it's a private outdoor space, a newly updated kitchen, or a spacious master bedroom.
Make sure there's plenty of good lighting when you take your photos and work the angles to really show off the size, shape, and detail of the property.
A professional photographer with all the fancy equipment would be great. It's not necessary, however, to go that far. With smart phones being what they are today, you can likely take some high quality photos and even videos with your phone. Just make sure you're not settling for a few basic shots. Take the quality and the quantity seriously.
Writing for an Online Presence
A detailed and accurate description should accompany your photos. Talk about the benefits of living in this home, and describe the neighborhood and its amenities as well.
A well-written description provides all the information a prospective tenant needs, but manages to remain concise. What you write in your description can also eliminate people who were impressed with the photos but need larger bedrooms or more square footage. You're providing information and you're also selling your property to prospective tenants. Let them know in your description why your rental home is better than all the others on the local market.
List of all the features your rental property offers, such as the obvious things like the number of bedrooms and bathrooms, the square footage or the size. Explain if any renovations or updates have been recently made. New carpet, for example, can be a huge selling point.  
Include the most important rental terms. Mention how much rent will be and what you'll require for a deposit. If you're allowing or prohibiting pets, be sure to mention that. Don't forget your contact information.
Writing for an online audience means keeping things brief and easily digestible. None of the tenants reading your listing will want to navigate large, awkward paragraphs. Provide bullets. Keep descriptions to four lines of copy or fewer.
Social Media and Rental Listings
A social media marketing campaign is another great way to enhance your online presence and reach prospective tenants. Most people have a love/hate relationship with social media. You love it for the cat videos and the photos of your cute nephews who live thousands of miles away, but you hate it for its divisiveness and hostility.
When it comes to establishing yourself and your rental properties online, we think of it as a benefit. Social media can help you:
Generate exposure for your vacant or soon-to-be-vacant property.
Establish a consistent online presence for a single property and all your properties.
Share appealing photos that make your rental home stand out among others.
Communicate with current and potential tenants through comments and public dialogue.
Increase "word-of-mouth" recommendations through likes and shares.
Make your marketing more genuine through personal connections online.
If you don't already have a social media account specific to your rental property, it's a good time to create one. Most social media accounts are free or very cheap, even for business purposes. Use Facebook, Twitter, and Instagram. Create a video for YouTube and for TikTok. Post on Pinterest and make a SnapChat story.
Some platforms are already set up specifically to advertise rental property. Facebook Marketplace includes a specific category for rental searches. Pinterest and Instagram are media-rich platforms perfect for showing off your apartment rentals or home rental sites.
Always Respond to Comments and Questions
Online shoppers will always read the reviews and testimonials that former or current tenants have written and shared. When they're evaluating rental properties and trying to decide where to live, they'll want to know about the experiences that others have had.
Use your online presence to highlight the positive things that people have had to say. Don't be shy about asking your good tenants to leave reviews or to share a story about a good experience that they had renting from you.
When comments and questions are left on your social media posts, don't avoid them. Always respond so you can demonstrate that you're accessible and willing to communicate. Even negative reviews or comments need a response. Keep it professional and respectful. You're showing potential tenants how you communicate. You don't want things to escalate.
Property Management and Online Help
If you're not sure about your online capabilities, consider working with a Vancouver property management company. We have access to the best technology that's available in the industry. We have platforms already in place that allow us to leverage the internet and our place there. We have a strong online presence already because we're a local business, and people recognize our brand and our company. Most property managers have this sense of how to utilize online rental sites, their own website, and social media to rent properties out faster and more efficiently. 
As an individual landlord, it's not always easy to manage your own online identity as you're renting out properties. You might find it expensive to pay for marketing through online rental sites. We're here to help; as property managers, we can do this without additional costs. We already have a website. We're already active on social media.
Establishing a strong online presence for yourself and your rental property will contribute to brand identity and give people an easy way to identify who you are and what you do. They'll be able to review your rental properties, share them with friends who may be looking for a new home, and follow what you're doing even once your property is rented.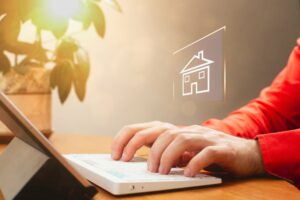 We can help with technology, marketing, and online rental property platforms. Please contact us at Utmost Property Management. We manage homes for investors like you in Vancouver, Camas and the Greater Clark County area.