Home Showing Tips to Attract Quality Tenants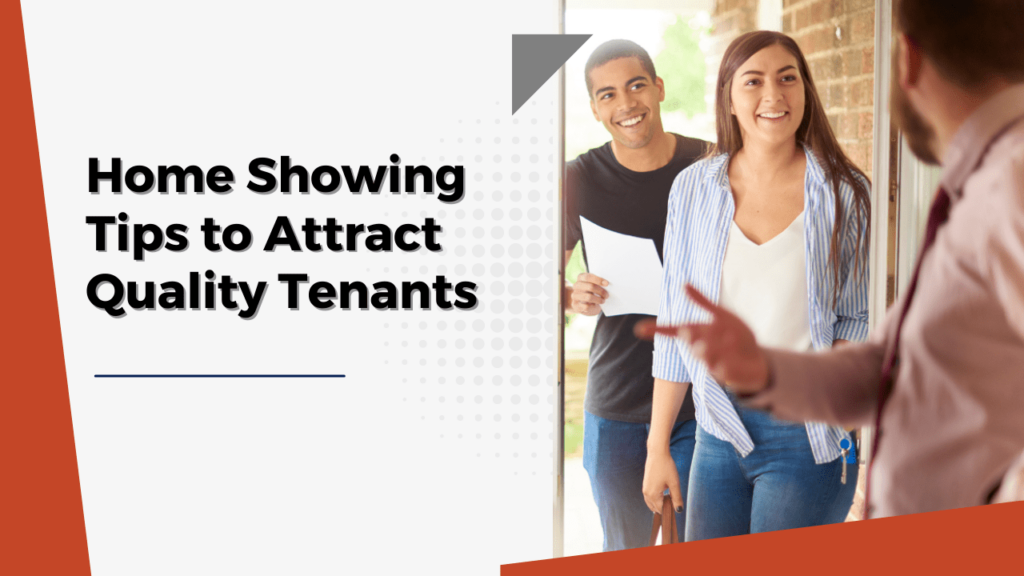 The success of your rental property showing will immediately impact the number of rental applications you pull in for your property. 
It's important to remember that while the market is strong for rental property owners and well-qualified tenants are eager to rent a home that's well-maintained and in a great location, you still need to put some effort into your marketing process and especially your home showing process.
You also need to consider that the ways in which we show our vacant rental properties have changed over the last year or two, thanks to all of the new technology that has made it more efficient and more convenient. 
In previous markets where there was plenty of inventory, tenants might see five or 10 homes before making a decision.
Now, the decision-making process has been narrowed to the point that they'll see one or two homes before making a decision. There's more information available to them before they actually see a property, and that means a faster leasing process and lower vacancy loss for owners.
Open houses are less common and self-showings are more common. Owners and property managers are turning to more innovative online showings with video tours as well as self-showing technology that cuts down on scheduling complications and allows tenants to see properties whenever they want.
We want you to succeed with your showings, and that's why we're providing some great tips that will attract quality tenants.
Consider Self Showings for Faster Leasing
If you haven't already explored the technology that's available for self-showings, you should take a look at what's available. Tenants often appreciate seeing the property on their own time, and this really streamlines the entire leasing process. Everyone has different schedules; and it's frustrating to try and find a time that's convenient for you and your prospective tenants, especially when you have multiple showings to schedule. There's nothing more frustrating for an owner than not having a tenant show up at the scheduled time.
Self-showings remove that risk and frustration. It also helps you rent your home faster because tenants are more likely to make decisions in the moment when they see the home on their own. 
Several different systems exist. You can put a lockbox on your door, and tenants can let themselves into the property and take a look around without anyone else there. This saves you time and it also serves tenants who prefer privacy and space when they're making a decision to rent a home. In addition to lockboxes there are also keypads, and you can change the combination every time a tenant arrives and leaves. There are apps your prospective tenants can download that will collect information and provide access to the property.
This type of showing still makes a lot of owners nervous, and we understand your concerns. However, there are smart locks available with the best security features to keep your property safe. Potential tenants can provide identification before they're allowed in, and their smart lock code will be a one-time code that prevents them from getting inside again without authorization. You can also use a video doorbell to track who is coming and going.
Prepare Your Qualifying Rental Criteria Before Showing the Home
You don't want to waste your time showing a home to an unqualified tenant. And, you don't want those tenants to waste their time or their money on an application fee. Part of marketing and showing your home is ensuring your prospective tenants have all the information they need to make a decision about applying.
Before you schedule a showing, ask a few pre-screening questions. You might discuss income, when they're planning to move, and why they're leaving their current home.
When your prospective tenants come to see the property, provide them with your full rental criteria so they know exactly what is necessary in order to be approved for the home. Rental criteria typically includes:
Income standards
Credit requirements
Acceptable criminal and eviction histories
Positive rental history
When you provide your rental criteria at or before the showing, you're keeping your screening process consistent and discouraging anyone who won't qualify from applying. It ensures high quality tenants continue to move through the process while less qualified tenants do not.
Before the Showing: Prepare a Great Listing
Prospective tenants will view your listing online before they come to see the home for themselves. Make sure it's accurate and informative. It needs to include a lot of high-quality photos so tenants know what to expect when they arrive.
Consider including a video tour with your online listing. Anyone who sees your photos and reads your listing will then have the opportunity to have a mini-showing before they commit to an in-person tour of the home. This will save everyone time; they'll know based on the video tour if it's a home they really want to see. And, you won't have to worry about showing your property to people who thought they were seeing something different.
Effective Showings Require Welcoming Curb Appeal
The inside of the property is where you will likely spend most of your time and resources. You want your tenants to imagine moving right in. However, before you think about the interior of the property, spend some time on the exterior. Your rental home's curb appeal is the first impression your prospective residents will get. This can sometimes influence their entire attitude about the home.
Make sure your curb appeal counts.
Among our most important home showing tips are the tips surrounding making your property look welcoming and inviting. Here's how you can get the right kind of attention for your curb appeal when you're showing your property: 
Exterior paint needs to be bright and in good condition. Paint remains one of the most valuable and cost-effective investments you can make in your rental property, whether it's interior or exterior paint. Fresh paint is a great way to increase your curb appeal as well as your rental value. Sometimes, all your property will need is a good power wash. But, if the paint is faded, chipped, or somehow unattractive, – schedule painters to give your exterior paint a modern, clean update.
Landscaping Impacts Curb Appeal
How does your landscaping look? It should be simple, clean, and attractive. Showings will be much improved when you have a well-landscaped home. Keeping up with your lawn care is an excellent way to earn the highest possible rent and attract qualified tenants. You want the yard and any outdoor space to look clean and pretty, but also low-maintenance.
There Must be Plenty of Light
Like the paint and the landscaping, good lighting outside your rental property either works for you or against you when it comes to showing. The right lighting can make the home look bright, interesting, and pretty. Casting a glow on the front porch can provide some great aesthetics, so choose your lighting wisely. Good lights are more than just curb appeal. They are also a security issue. You want your tenants and their guests to feel safe coming and going. Make sure there's good lighting at the front door, on the side of the house, and in the back. Motion lights can be a good idea, too.
Repairs and Cleanliness for Vancouver Rental Homes
The prospective residents who schedule showings will do so because they liked what they saw when they viewed your listing. You'll want the property to reflect the pictures you took and the description you wrote. It's important that everything is working. If a prospective tenant turns on a sink and the water that sputters out is brown, you won't make a great impression. They won't be likely to rent a property that has broken screens, a foul odor in the refrigerator, or paint that's chipping.
Take care of all maintenance issues and repair needs – no matter how minor – before you begin showing the home. 
You also want the property to be extremely clean. This may seem obvious, but it's easy to overlook smaller cleaning tasks like dusting or vacuuming. Hire professionals who will be extremely detail-oriented, and make sure that the home looks as good as possible.
You want the home to smell good, too. Make sure there aren't any lingering odors. If the previous tenants had pets, you'll want to do an even deeper clean to ensure there are no pet odors left behind. Tenants will be turned off by dusty or musty smells. Open some windows for fresh air if possible, or consider pleasant air fresheners. Make sure those air fresheners aren't overwhelming, however. Some tenants will have sensitivities and you don't want to overwhelm them. 
You don't want good tenants to miss out on the opportunity to rent your property, and the rental market moves quickly in Vancouver. Encourage anyone who comes to see your property to fill out an application if they're interested and qualified.
As a Vancouver property management company, we have a lot of experience showing rental properties. These tips that we've provided are a general approach to effectively marketing and showing your rental home.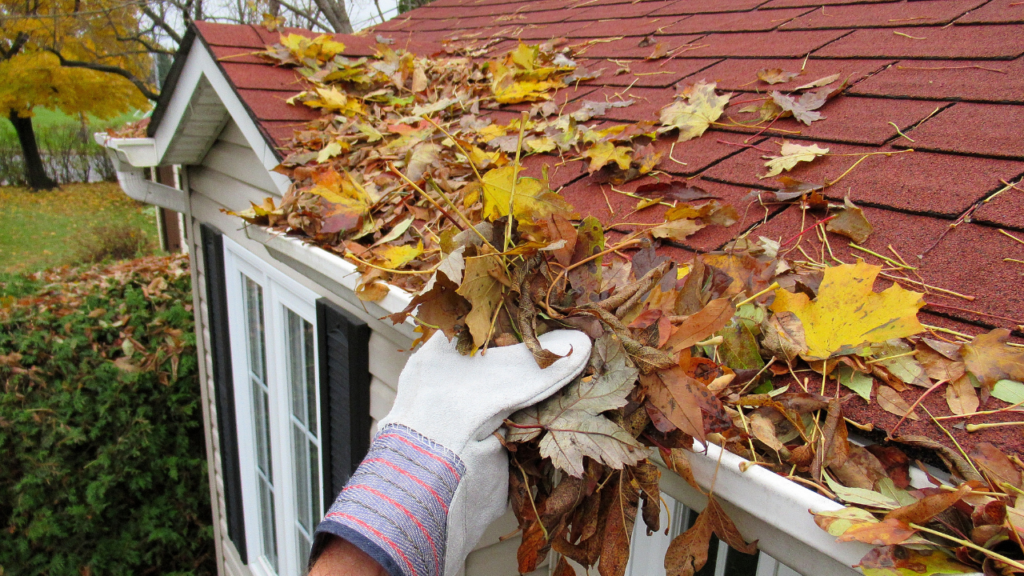 We would be happy to provide a more customized plan for showing your property as well. If you would like our help, please contact us at Utmost Property Management. We manage homes for investors like you in Vancouver, Camas and the Greater Clark County area.