Tips for First Time Vancouver Real Estate Investors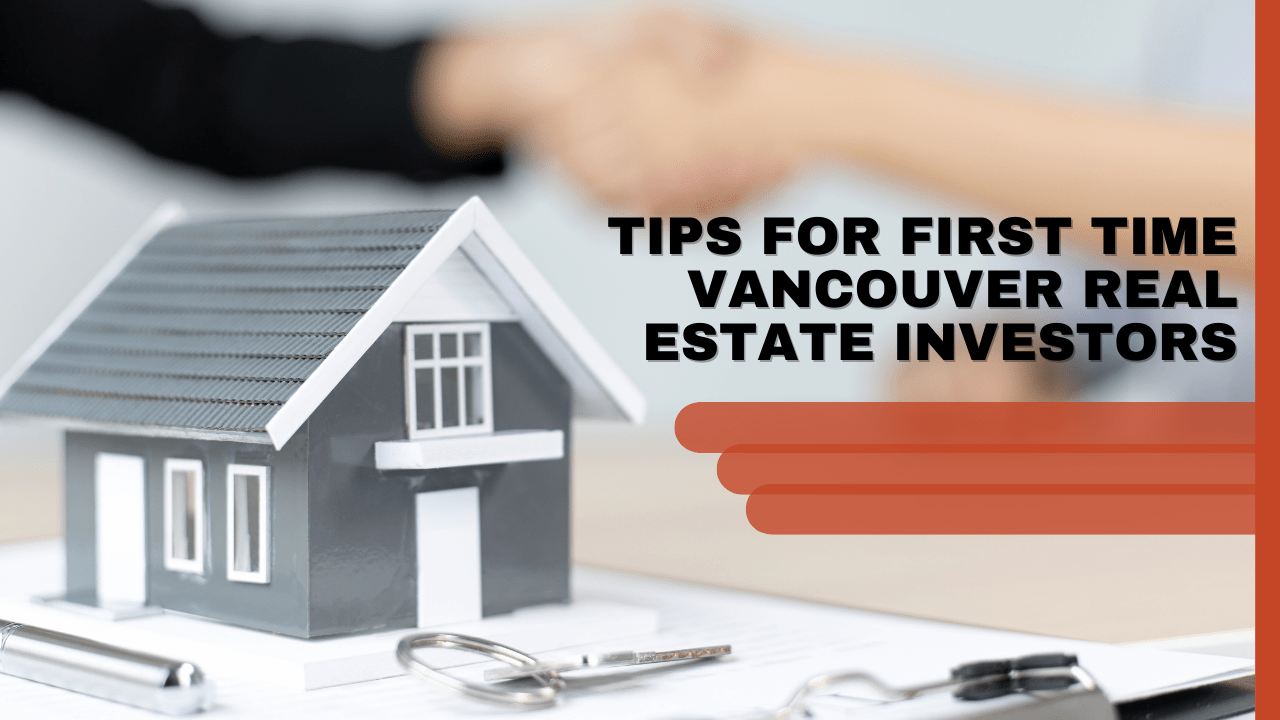 Investing in Vancouver real estate can be a lucrative and exciting endeavor, but it also comes with a lot of risk. Rental homes in our market are extremely valuable, especially today, and you're likely to see the value of your assets rise year after year – all while your tenants are paying down your mortgage and contributing to the investment's expenses.
That's good news. But don't forget the risk, and make sure you're doing everything you can to protect yourself. Even experienced investors make mistakes, and if you're buying property for the first time, there's a lot of potential for error.
At Utmost Property Management, we love working with new investors because it gives us the opportunity to share our expertise and our resources. As experienced Vancouver property managers, we know what types of properties will rent for the most money and which properties will only be a financial drain.
Here are some of the most useful tips we have for new investors who are entering the market for the first time.
Start by Setting Your Vancouver Real Estate Investment Goals
As a new investor, you need to decide what you're hoping to accomplish. Every investor has a unique set of goals and ambitions. These investment goals will drive what you buy, where you buy, and how you finance your investments. Any time you want to make a decision regarding your rental properties, you'll want to revisit these investment goals and do whatever will get you closer to reaching them.
Investment goals provide the "why" behind your investments. They tell you how much you can spend on a rental property before you buy it. They help you decide on an exit plan and they tell you when it's a good idea to make renovations or renew a lease agreement or sell.
It's a mistake not to establish and document your investment goals. We're often surprised at how many new investors skip this step altogether. It's an important start to your real estate investment career.
Look for Professional Vancouver Property Management
Smart investors understand the importance of professional Vancouver property management. Sometimes, new investors will wait until after the property is purchased before they hire a management company.
Instead, begin working with a property manager right away – even before you start looking for an investment. That's going to help you make a better decision on what you buy.
You'll have access to local rental market expertise when you partner with a property manager. When you share your investment goals with your manager, they'll help you find the right investment.
Consulting with a management company early in the process will give you a few important advantages:
You'll get a good idea of what kind of rents you can expect to earn before you make an investment. Property managers have up-to-the-minute rental data. It's more accurate than what you'll find on Zillow, Zumper, and Trulia.
You'll be prepared for what you may have to spend as you get the property ready for the rental market. There's a big difference between investing in cosmetic renovations and a major rehab project. Find out how long it will take and how much it will cost to make your investment rent-ready before you buy.
You'll get some insight on how to budget for vacancy, preventative maintenance, turnover, etc.
There are a lot of options when you're looking for property management. Look for an experienced, reliable team that has a record of working with new real estate investors.
Check Your Credit and Prepare Your Financials
As a new investor, you need to think about how you'll finance the property you buy.
We don't encounter a lot of first-time investors who pay in cash, but if you happen to be in that position – it's one way to buy a property. Financing is another way to do it, and you can work with a traditional lender or a bank. You can also look into private loans and hard money loans.
Those investment goals you established can help you decide how you'll pay for your investment. Some of the questions you should ask before acquiring a rental property are:
How much of a down payment do you intend to make?
Where will you get the money to finance the rest of the purchase?
How much risk can you tolerate?
Do you have a maintenance reserve, and the available cash to spend on things like improvements, vacancy, and marketing?
You need to know the mortgage rates, understand the total cost of your investment, and partner with a skilled broker who can help you get the best mortgage or financing deal.
Beyond the purchase of your property, you'll need to understand the cost of owning one. Work with your property manager to budget for maintenance, vacancy, and turnover costs.
Educate Yourself on the Vancouver Rental Market
Whether you're a local investor or someone out of state who recognizes the potential of investment properties in Vancouver, you need to know the market. Research is important before investing. It also allows you to do the due diligence that will protect you from any potential errors.
Like the rest of the country, our current market is pretty hot. It's competitive and it's high-priced.
Knowing everything you can before you invest in a property here is important. You need to understand the local rental laws and the nuances that are found from neighborhood to neighborhood. You need to measure the benefits of investing in single-family homes versus multi-family homes.
When you have educated yourself on the local rental market, you're able to establish a competitive and profitable rental value once you own a property. You can create the type of marketing strategies that will get the attention of tenants. You'll understand why allowing pets into your rental home is so important.
Information is power, especially when you're a new investor.
Buy a Profitable Rental Property
A lot of first-time investors tend to get emotional about the homes they're buying. Try to remember that a rental property is a business. You're not going to live in this property yourself. You don't have to love it, and you don't have to spend a lot of money renovating a home that would appeal to you personally.
Think like a tenant. Invest in a property that will earn you consistent rental income and appreciate in value
When you're buying your first investment property in Vancouver, you have to make sure you know what you're looking for, and what's going to earn you the best ROI. You also need to consider how the property will fit your investment goals. It has to make sense mathematically, not emotionally.
As a first-time investor, you might be tempted to buy an inexpensive property that needs a lot of work. This strategy may work for experienced investors who are focused on flipping houses, but it's not a great way to start your real estate investing career. The rehab that's needed means there will be a delay in getting that property listed on the market. You're not going to make the money you expect when you're starting at such a large deficit.
Cosmetic upgrades and updates can be expected. But, when you're choosing an investment property, make sure that you're buying something that's in relatively good shape and will be able to reach the market quickly.
Buy a profitable rental property by doing some research before you close on the deal. Get to know the rental value, the likely tenant demographics, the local economy, and the location. These things will impact what you earn and what type of investment experience you have.
Avoid Overpricing Your Vancouver Rental Property
After you've worked through the negotiations and the closing, you're ready to prepare the property for the rental market. This is where you really begin to reap the rewards of investing. Rent will be coming in!
It's easy to struggle with finding the right rental value. You probably have an idea about what you'd like your property to earn every month, but the rental price is really market-driven. It doesn't matter how much cash flow you're after or what you'll need to make your mortgage and tax payments.
Start the pricing process with a comparative market analysis. You'll need to know what similar homes have recently rented for in that exact area. You can check sites like Zillow and HotPads, but you'll have better results when you have accurate and recent information. This is another example of what a Vancouver property manager can provide.
Evaluate the market thoroughly with your management company, and check the prices for competing properties that are similar to yours. Get an idea of how long they were on the market before they were rented.
You don't want to underprice your home because that leaves you behind the market. But, you don't want to overprice the property, either. It will only lead to longer vacancy times.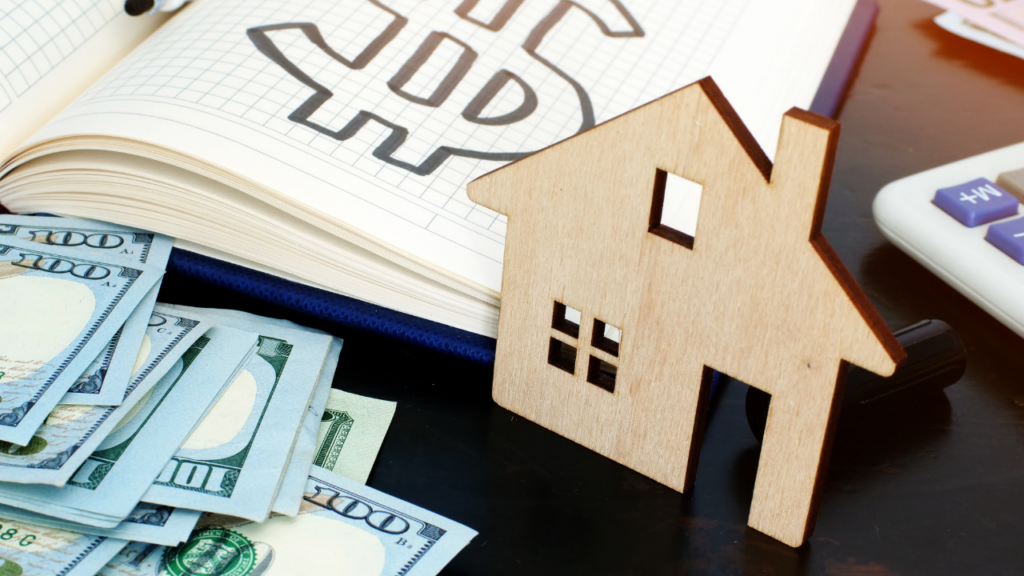 We love working with first-time investors, and we'd be happy to help you set yourself up for success. Please contact us at Utmost Property Management if you have any questions about how to get started. We manage homes for investors like you in Vancouver, Camas, and the Greater Clark County area.