Landscaping Tips to Make Maintaining Your Rental Property Easier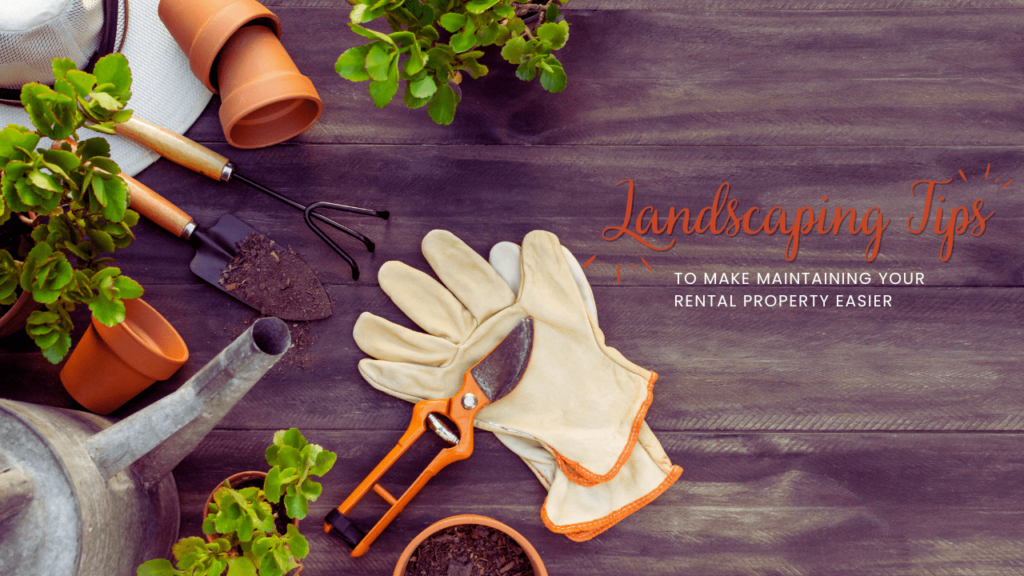 Maintaining a rental property can be difficult work, especially when it comes to landscaping. From mowing the lawn and pulling weeds to planting flowers and mulching walkways, it's essential that rental property owners keep their properties well-maintained both indoors and outdoors.
This does not have to be as complicated as it may seem. With a bit of planning, a preventative approach to maintaining your outdoor space, and some handy tips on selecting low-maintenance plants and trees for your space, landscaping your rental property doesn't have to be an additional chore
It does not take much to turn your rental property into an aesthetically pleasing home that includes a pleasant and welcoming outdoor oasis.
We're talking about landscaping tips in our blog today, and our focus is on what you can do to maintain the outside of your rental property with ease. Tenants don't want to spend a lot of time taking care of the lawn, and you don't either.
Here's what you can do to make it easier on everyone.
Decide Who Will be Responsible for Landscaping
As the property owner, you'll be the sole party responsible for creating the landscaping at the property. Before a tenant moves in, you'll need to make sure there's enough curb appeal to attract those tenants. You'll also need to make sure the landscaping isn't so complex that you scare tenants away…they might fear that they'll be responsible for maintaining those ornate topiaries and the backyard waterfalls. 
Beyond preparing the property, you'll need to decide who is responsible for the landscaping during the tenancy. Will it be you or your tenant or a third party landscaping service? Think about your options as you decide what you want your landscaping to look like.
Tenants managing the landscaping
You might have reasons to want your tenants to be in control of the landscaping at your rental property. This makes sense if you're renting out a single-family home and your tenants are willing to keep up with the landscaping and the lawn care. They might be looking for the experience of owning their own home; this is one reason that many people choose to rent homes instead of apartments. They might want to mow the lawn, take care of the gardening, and enjoy having their lawn look good because of their hard work.
Allowing tenants to maintain the landscaping will probably work best if you have a small and simple backyard or outdoor space with your rental property. Talk to tenants as they arrive for showings, and try to get an idea of their level of interest. If you're going to make tenants responsible for landscaping, you might also want to indicate this in your advertising and marketing. You want tenants to understand the responsibility before they see the property or apply for the home.
In a multi-family property, leaving tenants to manage the lawn and landscaping doesn't always make the most sense. You'll have shared and common lawns, courtyards, and outdoor spaces. You don't want any arguments or misunderstandings about who should be mowing and how things should look.
When you decide that you'll require tenants to manage the landscaping, there is still a choice for them. They can do the work themselves or they can hire a service themselves and pay for it.
Landlord landscaping duties
Sometimes, rental property owners are attached to how the lawn looks at their rental properties. Maybe you're particular about how green your grass is in the summer. Maybe there's a specific schedule of watering and tree trimming that you like to stick to. Perhaps you have rose bushes planted at the property that are extremely special to you.
If you have high standards for how your landscaping looks, it's a better idea for you to keep that responsibility for yourself. It's unlikely that your tenants will do the job you want them to do, especially if there's a lot of work required. In many cases, tenants rent so they don't have to worry about things like maintenance and landscaping.
When you have the time and the passion, you can do the actual landscaping work yourself, which may require you to go to the property more often than your tenants would like. This can be tricky. If you're showing up every week with a lawnmower, they might feel like they have no privacy.
So the better option may be to hire professional landscapers who can tend to the property in a way that meets your standards. You can be sure that everything is green, watered, and trimmed. Tenants who don't want any lawn responsibilities will be attracted to this set-up as well. You can always build the monthly landscaping charges into the rental amount to keep your own costs down.
Include landscaping in your lease agreement
Whatever you decide to do, make sure you include the lawn and garden maintenance in your lease agreement. You need to be clear and specific about what you expect from your tenants and what they can expect from you. Let tenants know who is responsible for it logistically and financially. You don't want your tenants to assume it's not their responsibility, and you also don't want your tenants to be out there with a lawn mower if you're already paying for a professional service.
Landscaping and Washington Weather
It's not like we have to worry about scorching summers in the Vancouver area.
The weather in our part of the country is unique. We have the privilege to enjoy lush, moist, and cooler climates even during the summer months. This allows property owners to create green outdoor spaces that are attractive and abundant. You can plant flowers without worrying about them dehydrating or dying of heat. The bushes and trees in your outdoor space are likely to attract pollinators and birds.
This contributes to curb appeal, and curb appeal can attract good tenants and increase your rental value. 
Maintaining great curb appeal, however, can also mean a lot of maintenance. Are you prepared to keep up with lawn cutting, tree trimming, and flower bed weeding? This can be time consuming and complex.
Incorporate the seasons and the local climate into all of your landscape planning. It's impossible to work around our temperatures, our seasons, and our climate.
Simple Landscaping is Cost-Effective Landscaping
You can create great curb appeal while still keeping things simple.
It doesn't matter if you have a large backyard or a simple patio space; keeping things simple will be more cost effective for you and it will mean less maintenance for you and your residents.
Think about using native grass and plants and flowers that you know can thrive locally. When you know your property will need regular watering, consider an irrigation system that makes watering automatic. Create an outdoor space that is comfortable and welcoming, but not high-maintenance. Sometimes, less is more. This is especially true when it comes to landscaping.
Choosing Your Landscaping Service
We talked about landscaping responsibilities earlier, and it is always easy to recommend that rental property owners hire a landscaping service. You can roll the cost of that service into the monthly rent. This ensures that your property is landscaped to a standard that's acceptable to you, and it relieves your tenants of any responsibility for taking care of the lawn.
Look for a service that's affordable, available, and willing to work with you on what you need – simple.
By investing in good landscaping, you can ensure that prospective and current tenants have a favorable opinion of the property.
A Word About HOAs or Condo Associations
If your Vancouver rental property is in an HOA, the matter of how to maintain your landscaping and who should do it may be partly resolved for you. In some associations, there's landscaping provided. In others, everyone is on their own. Sometimes, you'll have partial landscaping provided. There will be restrictions and/or requirements on fencing, whether or not gardens are permitted, and what kind of plants and bushes are allowed and not allowed at your home.
Outside of who is responsible, remember that your HOA will likely have their own standards that need to be met. They won't tolerate overgrown lawns, weeds, or a lot of lawn debris littering the community. Keep this in mind as you're deciding who should do the landscaping and how you want it handled.
There is a lot you can do with your landscaping in our area of Washington State. You have the weather working (mostly) in your favor, and whether you're renting out a single-family home or units in a building, the way you structure your landscaping will depend on how much you care about your curb appeal and your property.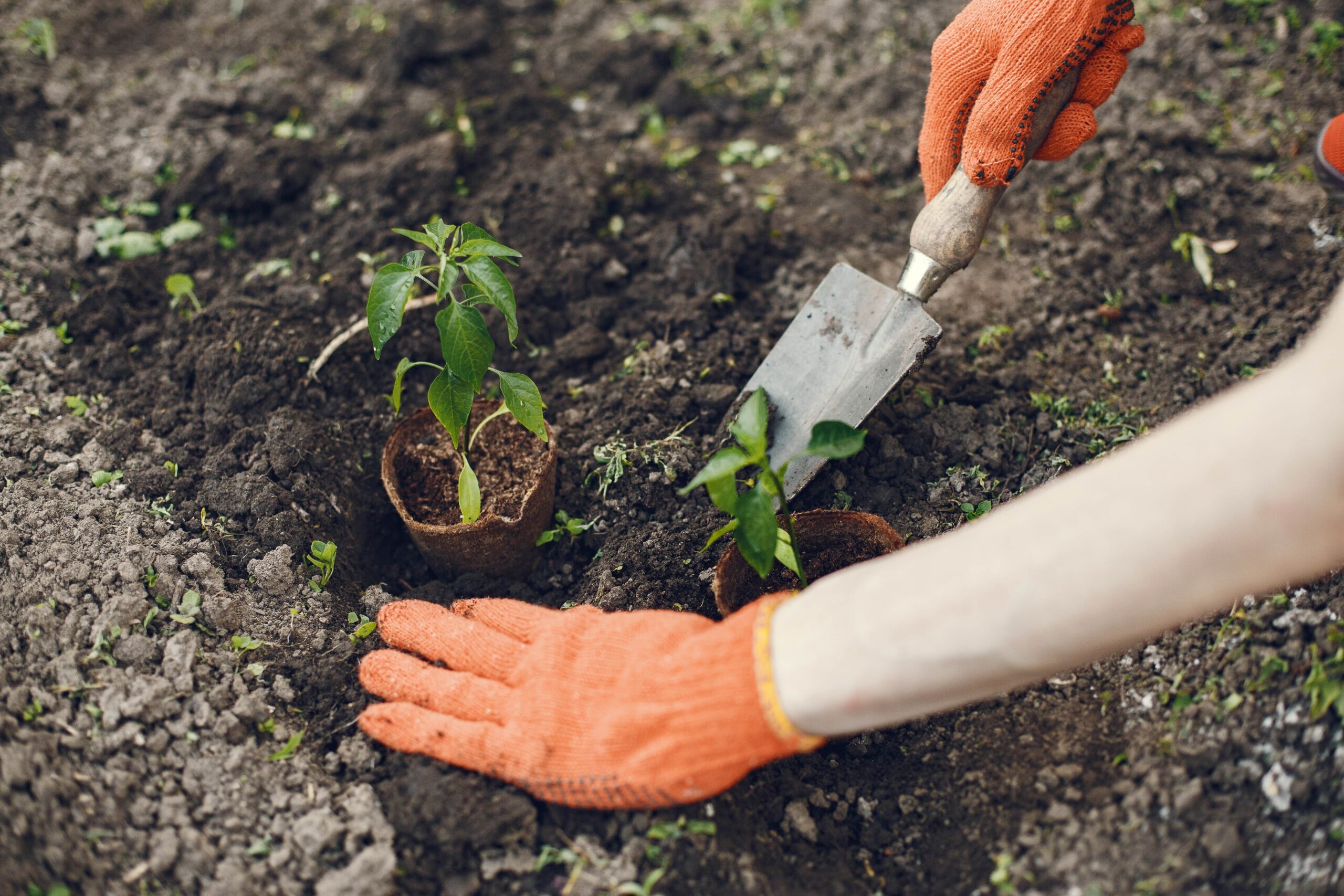 Low maintenance landscaping is always a good idea. It's cost-efficient and it keeps your tenants satisfied. If you'd like to talk more about how to accomplish this, please contact us at Utmost Property Management. We manage homes for investors like you in Vancouver, Camas and the Greater Clark County area.