How to Reduce the Stress of Buying Your First Vancouver Investment Property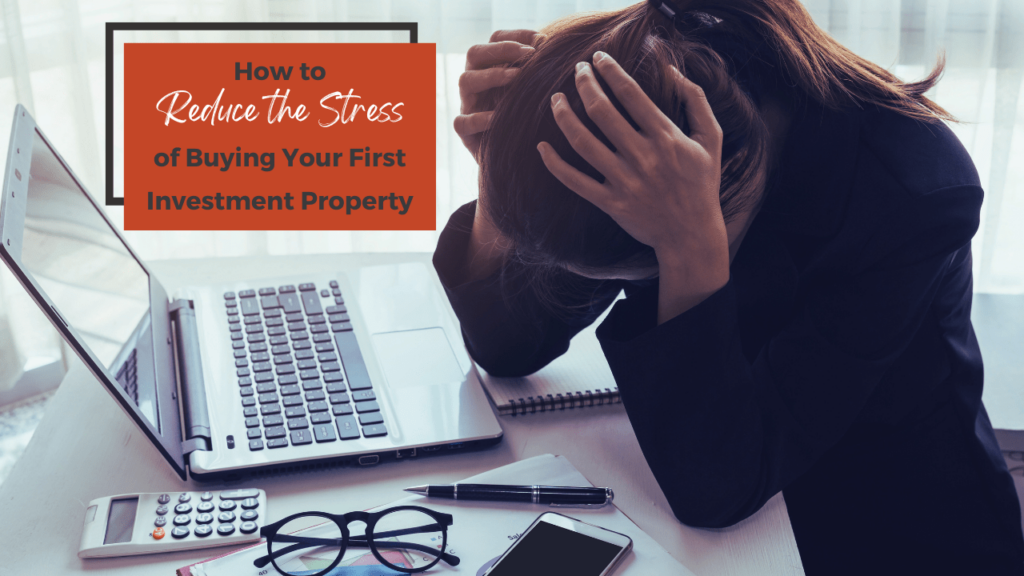 Buying your first investment property in Vancouver may feel a bit stressful any time you're doing it, but in the market we're currently experiencing, there's bound to be even more anxiety.
There's been a lot of discussion about the high prices and high demand in today's real estate market. Inventory is lower, and that's driving prices higher. There are plenty of opportunities out there still, but you have to know what you're doing and you have to know where to find them.
Often, identifying the right investment in a market like this requires experience.
You don't necessarily have experience as a new investor buying your first property, but you do have the benefit of professional partners like our team at Utmost Property Management. We enjoy working with first-time investors. We're very good at helping you identify investment goals, look for ideal rental homes, and understand how each potential property will perform on the rental market.
There's a lot of opportunity here, but there's also a lot of risk. Even in a stable and growing market like Vancouver, there can be questions about whether a particular property will make a good rental. You might worry about the local economy or the value of a new construction home versus an older one.
Our goal is to make this process less stressful for you. As you're buying your first Vancouver investment property, let us help you navigate the market and manage the details.
Here are some of our best tips for first-time buyers like you.
Put Together a Professional Team of Vancouver Experts
Even experienced investors understand that a good support network is critical when it comes to buying and selling rental properties. You'll need a network of professional partners. Look for:
Real estate agents
Brokers and bankers
Contractors and vendors
Attorneys and CPAs
Property managers
If you really want to reduce your stress, start your investment process with a Vancouver property manager.
Maybe you were thinking you wouldn't need a management company until you were ready to rent the home to tenants. This is a common mistake that a lot of new investors make. Yes, you'll need us to lease, manage, and maintain your home once you own it. But, if you partner with us during the buying process, you'll get a wealth of great information that you can use to find and negotiate the best deal.
We understand the rental market and its demands. When you work with us early in the process, you'll have some idea of what kind of repairs and upgrades might be necessary to get the home rented. You'll know what vacancy rates tend to average and whether you can expect high tenant turnover.
Most importantly, a property manager can help you estimate what you'll earn on an investment.
Find a good management company early. That will make the rest of the process a lot less stressful.
Organize and Document Your Investment Goals
Planning is critical and it makes a difference in the success of your investments. You have to know why you're investing and what you're hoping to accomplish. There's less stress when investment goals are clearly established and understood. The property you buy must make sense when measured against these goals.
The best way to avoid common mistakes made by first-time investors is to have a clear and documented set of investment goals. These goals are likely to change throughout the years, as you grow your portfolio and develop your own skills as a real estate investor. For right now, it's where you're starting. They'll help you make better decisions.
Without investment goals, you may find yourself losing money and making a lot of missteps. Profit and success will arrive when you're able to make strategic decisions that fit the profile of your ideal investment property.
We always recommend that you put your investment goals in writing. Think of this as a business plan. Put together a proposal for how you'll fund your investments, what you expect to earn, and how you'll manage the expenses. Make sure your plan includes your reasons for investing. Are you interested in short-term cash flow or long-term appreciation? Will you rent out short-term vacation homes or long-term residential lease properties? Those answers will help you decide which neighborhoods will work best for you and what type of property you want to focus on acquiring.
Investment goals should be clear, concise, and attainable. Write them out and review them frequently to make sure you're on the right track.
With those goals established, you're ready to buy your first investment property, and you'll do it with less stress.
More Market Knowledge Leads to Less Stress
It's a stressful market for everyone. There's a lot to learn, and you don't have a lot of time to waste. The market is moving quickly and you need to be ready.
This is why market knowledge is so important. You have to educate yourself on both the sales market (before you buy) and the rental market (before you list your home to rent).
To invest in Vancouver real estate without anxiety and frustration, you have to understand the market's trends and particulars.
Stay away from those hot news stories about how the real estate market is performing nationally. They're interesting, but real estate is actually extremely local. Surround yourself with information and sources that are specific to Vancouver. Our area and our market are unique.
There are plenty of ways to educate yourself, and you want to learn everything you can about the real estate market as well as the rental market. You want to know what kind of homes are available for purchase, and you also need to know what kind of homes tenants are looking for.
You want to understand:
Average rental values
Neighborhood demographics
How much you'll likely spend on things like maintenance, vacancy, and tenant placement.
Understanding the market means you'll be able to figure out what you'll need to spend to get the property that fits your investment goals. Knowing how the market works will help you decide what to buy and when.
If you're well-educated on how the Vancouver real estate market operates, you'll find that purchasing your first property is far less stressful than if you have no idea what to expect in terms of pricing, property management, and negotiations.
Read some blogs. Follow some social media influencers. Talk to property managers and agents and lenders. Expand your network and your knowledge base.
Figure Out the Financials Around a Vancouver Investment Property
The financial part of buying investment property is especially stressful. Unless you have a lot of cash at your disposal, you'll have to finance your first property. How will you pay for it? Think about what you'll use for a down payment and evaluate your credit and your debts and assets. Lenders are going to look closely at the financial credibility of a first-time investment buyer. They want to know you're a good risk.
A lot of investors in the current market are paying in cash, and the interest rates are rising. How does this impact what you buy and where you buy and how you finance the purchase? Once you begin to grow your portfolio, you can add more assets by leveraging what you already own.
Some math will be required on your end before you begin applying for a mortgage. Traditional banks and credit unions are likely to lend you money and you can also explore private lenders and hard money loans. There are diverse ways to finance your investment, but you want to be clear on what you can afford and what is required of you.
You'll need to have some solid financials that demonstrate what you expect to earn and what you'll likely spend. Understanding your numbers is the only way you can determine whether a potential property will earn the money you need it to earn.
Outside of the purchase costs, you'll also have to think about what you'll be spending while you own the investment property. You'll need to budget for what you earn and what you spend as you're renting out the home.
Some of those expenses will be fixed. You know what your mortgage payment is going to be every month, for example. Other expenses will be variable, such as maintenance on the property and vacancy costs. The more prepared you are financially, the less stress you'll feel during the process.
As you prepare to invest in your first rental property, you're likely to feel stress. Don't let that stress hold you back, however. This is also exciting and it's a great opportunity for you to establish a strong financial foundation.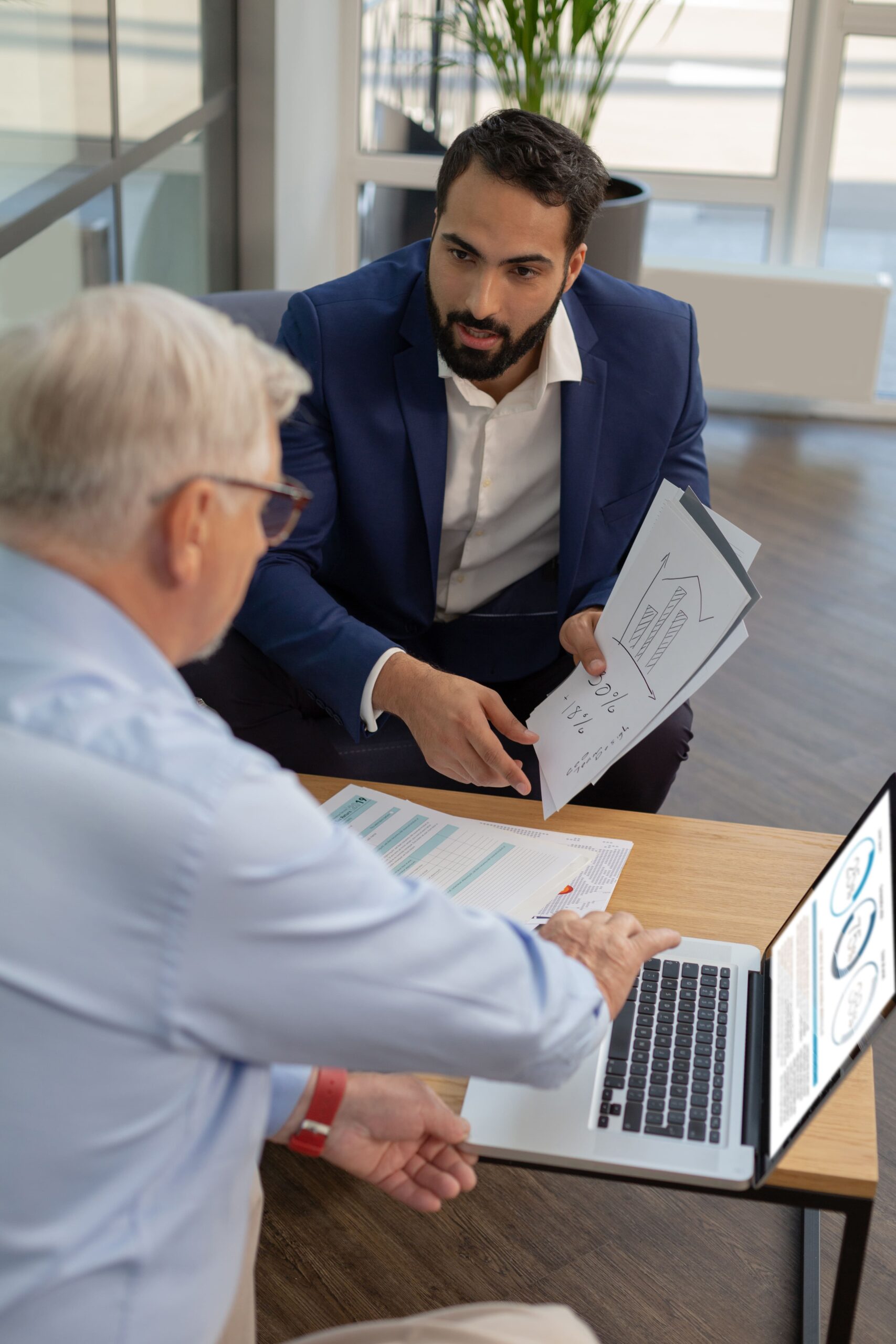 We can't take away all the stress, but we can make the process less intimidating. Talk to us when you're ready to buy your first investment property. We welcome you to contact us at Utmost Property Management. We manage homes for investors like you in Vancouver, Camas and the Greater Clark County area.